Resident Evil: During The Storm Total Conversion Mod is Crazy Impressive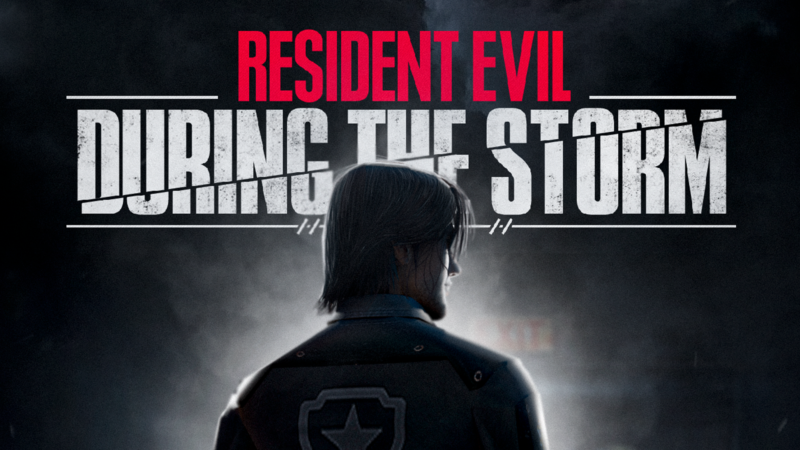 While I don't often get to write about mods on here (although we've been keeping our eye on a Resident Evil: Gaiden remake), every once in a while something will pop up that catches my attention to a degree it feels like whiplash. So is the case with  Resident Evil: During The Storm, a total conversion mod for the original Resident Evil 2 developed by the team behind Resident Evil: Mortal Night and Biohazard Declassified. Impressive is no word for it, as the mod aims to deliver an all-original story focusing on the events before and during the cataclysmic outbreak that destroyed Raccoon City and the lives of its citizens. Showcasing edited pre-outbreak backgrounds, overhauled character models, new music, and more, I'm shocked at the level of attention that the developers behind this mod have put into it.
The effort put into this is astounding, and Biohazard Declassified recently broke down some of the key points behind this new adventure. Starring Kevin Ryman (from the Outbreak series), you're on a mission to save as many civilians as you can while the R.P.D. prepares for the coming zombie storm before the city completely falls apart, ahead of the events of Resident Evil 3. New characters, story, creatures, and even a branching story fill out this horror in a way that I'm blown away by in even just the demo that's been released so far.
Biohazard Declassified has more information on the mod, and you can download the demo here (although it does require the base Resident Evil 2 on PC in order to play). You can also check out just over an hour of footage from the demo below:
Disclosure notice: The author has worked with Biohazard Declassified in the past on art assets for their social media, but is not associated with the site itself nor this mod.