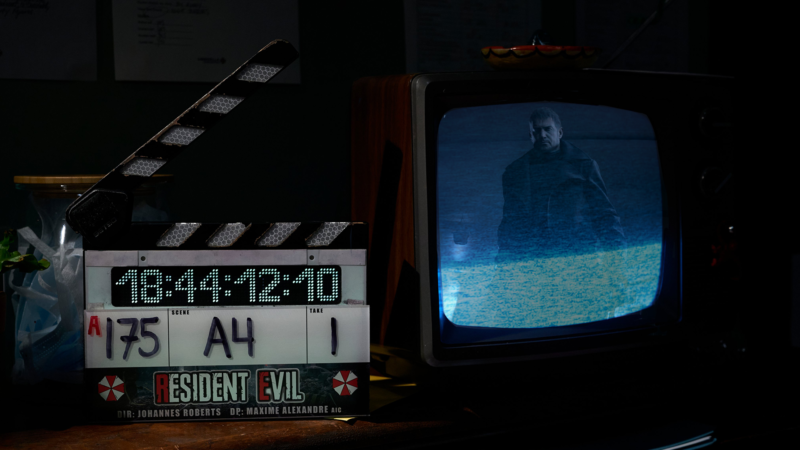 As the book closes on 2020, I can't help but start to feel that tingling buzz of hype in the back of my brain. 2021 is looking to be an incredible year for Resident Evil fans, from the multiple Netflix series and motion picture reboot to Resident Evil 8: Village itself (it is the 25th anniversary, of course). We're getting closer and closer to the release of all of these things, and that has never been more apparent than now as Resident Evil 8 gets its first official rating certification.
Keen-eyed fans noticed that the Ministério da Justiça of Brazil has officially handed down their classification for Resident Evil 8, to a degree. It's hard to parse exactly what the PDF released is rating the game, listing "Classification: Not informed" (but I'm translating this via Google so there's probably a certain degree lost in translation), but each instance of rate-able content is given it's own rage certification. The highest any of them get is 18 years old for "cruelty", although other elements noted are "violence", "suffering", "intentional death", and "corpse exhibition", which sounds super fun. I'm curious about one, "Consumption of Legal Drugs"; my best guess would either be someone in the game takes a Tylenol during a cutscene, or the psychostimulants return from Resident Evil 7. 
Suffice it to say, sounds like the game has gotten a hard mature rating. This is pretty exciting, as it means production is probably coming to an end soon. Don't get too excited, it's still probably months away, but this means that the content itself is most likely a lock-in, and now it's just down to bug fixes and general polish. Along with this, of course, is the other little bit of RElated news, the Resident Evil film reboot has wrapped filming.
That's a wrap in Raccoon City. ?
diREcted by Johannes Roberts pic.twitter.com/9HdIf7shs2

— Resident Evil (@ResidentEvil) December 28, 2020
Announced via the official Resident Evil movie Twitter, photography has completed on the new film, meaning that it's going into post-production. This includes digital effects, color adjustment, audio editing, etc etc. The film itself is still nearly a year away (currently set for a September 9th release), but it's cool to know that filming has finished as it means that official imagery and possibly a teaser are on their way soon. While we've seen tons of photos from the new film, none of them have been "official", rather they've been fan-taken shots of exterior sets, along with a few shots taken by cast and crew of less publicly accessible elements of production. If you haven't gotten the chance to see them, the sets have been incredibly impressive in terms of their dedication to the source material, especially the R.P.D. station.
We wait eagerly for more information on both. Again, the Resident Evil film reboot releases (pending Covid related interruptions) on September 9th, and Resident Evil 8: Village is scheduled for next year.
[Source]