Resident Evil 4 HD Project Devs Undeterred by Remake Rumors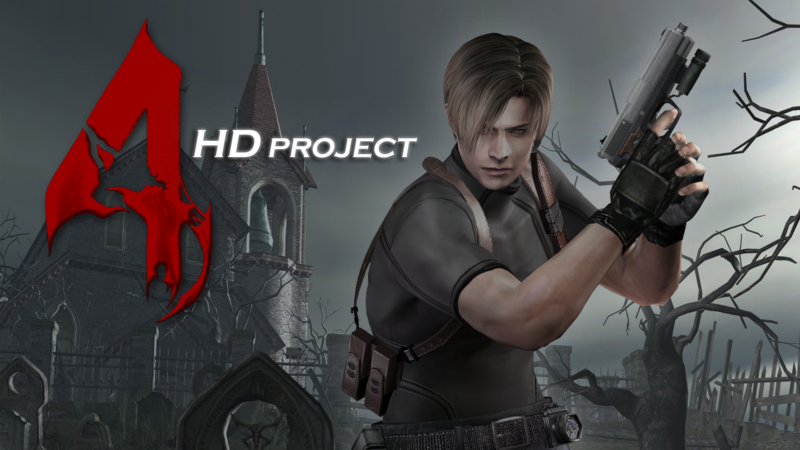 A few weeks ago, we heard our first rumblings of a Resident Evil 4 remake, developed by RE3 Remake co-developer M-Two, coming in the near future. While this has been met with a mix of both hype and skepticism, the odds are good that this really is happening — and that may have an effect on the Resident Evil 4 we have already. For years now (going all the way back to 2014), the two-person team behind a mod for the Ultimate HD Edition of Resident Evil 4 on PC have been hard at work on replacing all of the in-game textures with new 4k versions, and their work is simply incredible. Visiting locations that the original textures were sampled from and taking new photos, working with the existing textures and cleaning up the old GameCube/PS2 effects (including lighting!), 'RE4HD Project' is easily one of the best visual mods ever made for a game — if not the best. Dedicated is hardly a strong enough word to describe the tremendous amount of effort that has gone into this mod. Plus, it's easily the best looking version of Resident Evil 4 by far, blowing Capcom's remaster out of the water and then some.
Some have been quick to worry about the project's future, as it is still in development (they're about halfway done, according to their own progress summary) but they wish to assure us that there's nothing to worry about. In a recent update regarding the completion of work on chapter 4-4 (the final section of the castle, and the end of the original Disc 1), modder Albert remarked on the rumors, stating:
Right now it's just a rumor, but I don't really care if it's done or not. Capcom's latest remakes are way different from the original versions. The original game will still be unique and worthy of a remastered version.
Can't argue with that. Regardless of whether the remake is real or not, the original Resident Evil 4 will always remain a masterpiece worth playing, and my hat continues to be off for these modders. If you haven't gotten the chance to check it out yet, I strongly urge you to give it a shot. Some voice in the back of my head has always hoped that maybe Capcom could hire this team on to complete their work, and then just release this project officially across all platforms, but that doesn't seem to be what the future has in store. You can check out the RE4HD Project website here, and of course, we'll keep you updated on Resident Evil 4 Remake news.
[Source]