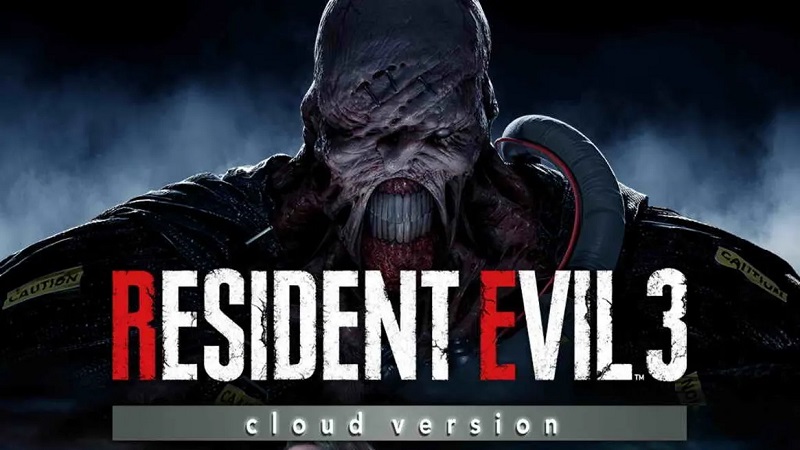 After we had originally suggested this might be the case way back in March of this year, when the data of Resident Evil 3 remake was being mined by fans and examined, it looks like the game should be heading to Nintendo Switch sometime in the near future. However, there's a bit of a "gotcha" packed into this info here.
It seems the game will be playable on Switch only through the new cloud service that Nintendo has partnered with, called Ubitus GameCloud, which lets you stream games to your Switch instead of playing it natively on the hardware itself.
The official image below, which is found on the website used by the Ubitus service, shows that the game is already being tested or prepared for the service under the name Resident Evil 3 Cloud Version. The image was found in the site data by users on the Resetera forums, and has since been deleted from the Ubitus website since the leak occurred. Ubitus has already brought Resident Evil 7, Control, Hitman 3, and Assassin's Creed to the Switch using this method, and it seems RE3 may be next in line.
There's a few major caveats that go along with this service, which includes having to literally wait in a queue in order to play games on the service if too many concurrent users are also playing the game at the same time.
Besides the queue part, you're also required to pay the price of a full-price game just to attempt to play a game on this service (Control is $40,) instead of paying a subscription fee to have access to multiple games or a discounted price. Also, if previous cloud releases from Capcom are any indication, "buying" the game on this service might only entitle you to a certain number of days you can play, as the cloud version of Resident Evil 7 on Switch only gave access to the game for six months after purchasing it.
Besides those issues, these streaming services naturally require a constant internet connection in order to play, and you can lose progress when disconnected. Depending on your internet connection, there's also laggy controls to fear. There's also a partial loss of on-the-go portability of the game on Switch when you don't have a strong Wi-Fi connection nearby. The fact that the Switch hardware only natively supports Wi-Fi internet, even in docked mode, also makes a service like this a real gamble and a hard sell for most users.
The release of Resident Evil 3 Cloud Version has not been officially confirmed by Capcom or Nintendo at this time, but the image is on the official site of the service and had been found and confirmed by several users and sites, even if it has now been deleted.
Stay tuned for any official confirmations, which may come sooner than we think.