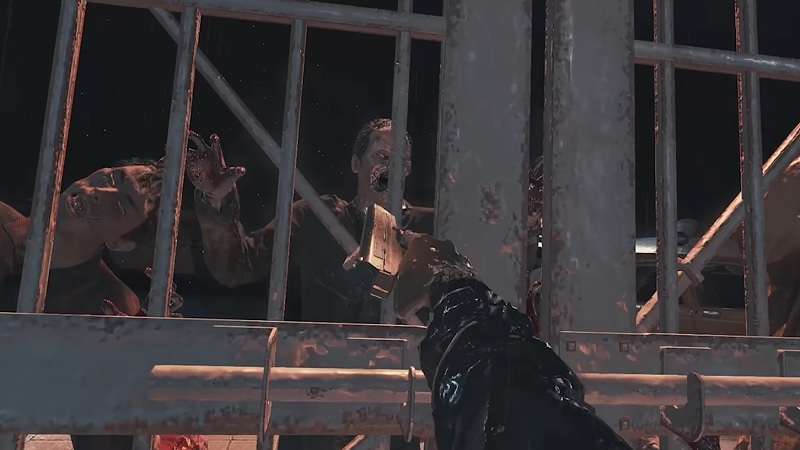 It seems like a no-brainer to suggest that turning a 2D horror game into a virtual reality experience would significantly up the immersive terror factor. Even though the feature isn't required to experience a game, there are still those who would like to see how their favorite titles would play in three dimensions. A few months back, we brought you the word that modder Praydog was working on a VR mod for the Resident Evil 2 remake. The mod is now available to download, as well as one for RE3 remake, and a rudimentary mod for Resident Evil 7 and RE: Village.
The files were uploaded to GitHub recently, as well as a 20-minute video showing what RE2 looks like in VR. Suffice it to say, it definitely has that immersive "Umph" to it. The description on the YouTube page says that the mods are now complete and are compatible with Oculus Quest 2, Valve Index, and WMR SteamVR, although RE8 is still a "work-in-progress."
In addition to including instructions on how to install and run the mods, the GitHub page also outlines some of the features that come with the files, such as:
A fleshed-out scripting system using Lua
Generic 6DOF VR support to RE7, RE2, RE3, RE8, DMC5, and MHRISE
Full motion controls in RE2 and RE3 (when using first person, it is not enabled by default)
Physical knife damage in RE2/RE3
Physical grenade throwing in RE2/RE3
Early WIP motion controls for RE8
You can also download and install the mods but choose not to utilize the VR option, which will enable you to play Resident Evil 2 and 3 in first-person mode. This is a pretty enticing prospect, especially for those who prefer the immersive perspective of the later titles. Praydog will probably continue to refine the mods, especially for RE7 and RE8, but they seem to be in a playable state so far.
You can check out the modder playing the Resident Evil 2 remake VR mod below.