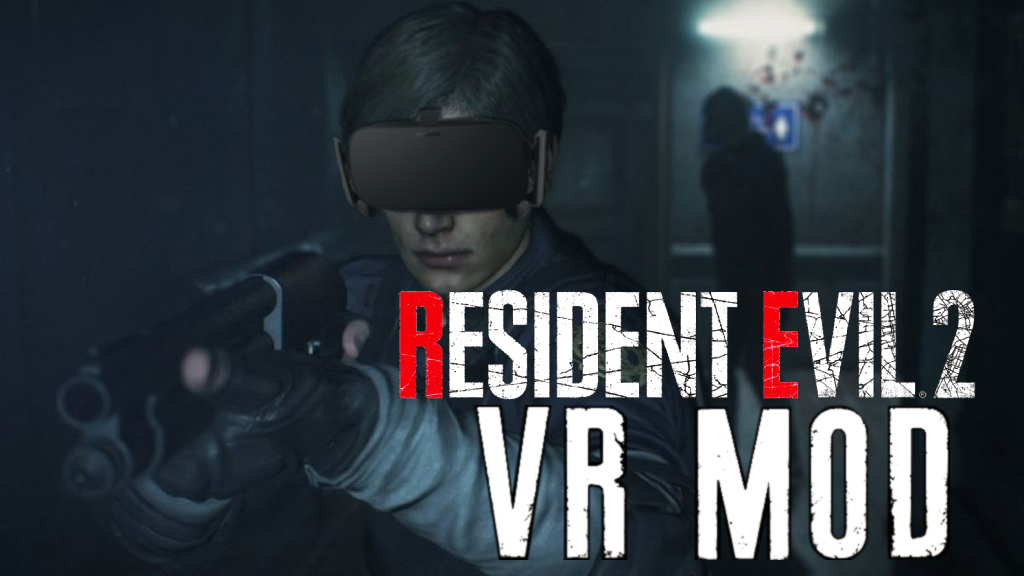 One could argue that playing horror games in VR is the ultimate way to experience terror. Resident Evil 4 VR has shown that there's definitely a market for extending the lifespan of classic titles with VR editions. Case in point, a developer called Praydog is currently working on a fan-made VR mod for Resident Evil 2 Remake, and recently uploaded some gameplay footage of it onto their YouTube channel.
At just under 12 minutes, the footage shows the opening sections of the 2019 game, with Leon Kennedy at the helm. While it's mainly the same gameplay elements, just shown from a first-person perspective, there are a couple of instances when it switches back to third-person, such as when the player gets bitten.
This isn't the only mod Praydog is doing. They're also making Resident Evil 3 Remake into a VR game. There was some footage shown off for that recently, too. Apparently, the developer has been spending around two years tinkering with the RE Engine, getting Resident Evil 2 Remake into a playable virtual reality state with full motion control support. It's important to mention that while the footage looks a little wonky, the video's description assures us that this is due to the screen capture software used and that the mod runs fine in general.
Overall, it's a very ambitious mod and one that will undoubtedly follow in the footsteps of the official RE4 VR release. Since the mod isn't running on a stand-alone headset, the level of graphical fidelity is noticeably higher than what was shown in Resident Evil 4 VR. That shouldn't be too surprising given the nearly fifteen-year gap between the two games, but it's nevertheless impressive. There's still a bit of work to go on RE2 Remake VR, but it's got huge potential.
We'll bring you more updates, including release date info, as soon as they're announced. For now, you can check out the Resident Evil 2 Remake VR Mod gameplay footage below.