Remothered: Tormented Fathers Releases in Early Access on Steam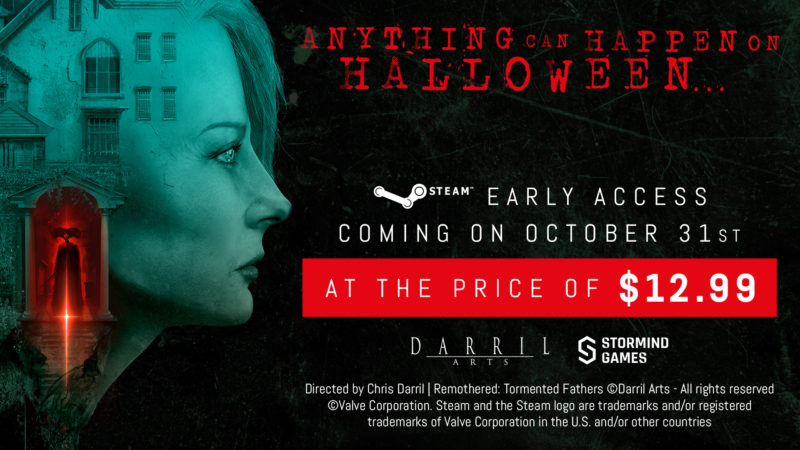 Remothered: Tormented Fathers, the stealthy horror debut from Italian indie studio Darril Arts has finally reached Early Access launch day. Begun by Chris Darril in 2009 as a solo-developer project, Remothered had a long, winding journey to release. In the years since, Chris has recruited three friends to start Darril Arts, partnered with Stormind Games, and brought on composer Nobuko Toda of Metal Gear Solid fame. In its current form, the game's polish and attention to detail mask its humble beginnings. Obviously, with enough time and determination, even a small team can make a beautiful game.
Remothered: Tormented Fathers follows main character Rosemary as she explores a strange mansion in her search for a long-missing little girl. The man of the house is a homicidal recluse, tended only by his nurse in his old age. They are not the only souls wandering these rooms, though, as an unspeakable evil seems to exist within its walls. Players must find ways to keep Rosemary safe from both the spirits and the people within the house using stealth and distractions, and search for clues abotu the missing girl along the way. One thing is certain here: You are never safe.
Remothered: Tormented Fathers is available on Steam for $12.99 while it is in Early Access. The team are in Paris for Games Week right now, but will be likely be announcing more information about the final release date once they return. Tormented Fathers is the first game in the Remothered trilogy, so players who enjoy the game can expect to see more news in the future as the next game enters development.