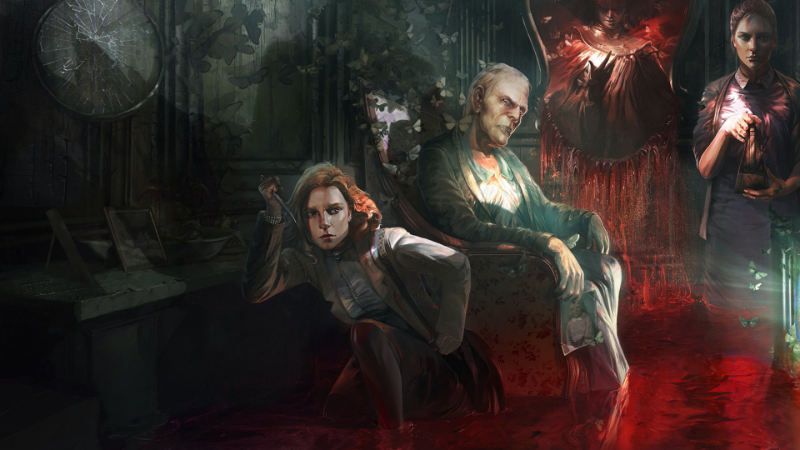 Psychological horror and survival game Remothered: Tormented Fathers will arrive just in time to celebrate Halloween. After being published in digital format back in 2018, the title from Stormind Games and Darril Arts will finally be available in a physical edition on October 31st for all current-gen platforms.
Remothered: Tormented Fathers revolves around the character Rosemary Reed. Your protagonist will arrive at the home of a retired notary, Dr. Felton, who suffers from a strange disease. Together with Rosemary, you will have to investigate the disappearance of Celeste, Felton's daughter. This mystery hides a terrible massacre, but only Felton and his wife, Arianna, know the secret behind their daughter. Fanaticism and psychopaths are an important part of the story.
In our Game of the Year 2018, you can address different situations in the way that best suits your style. You can choose between stealth or action and you need to study  the behavior of your enemy and his patterns of movement carefully. Nobuko Toda (Final Fantasy, Halo, Metal Gear Solid) and Luca Balboni composed the soundtrack for the game.  Strange secrets, murders and an atmosphere designed to be oppressive and realistic will create a game that features horrifying events.
Here are a few key features:
Many ways to survive.
Psychological plot.
Movie-like cutscenes.
Audio clues.
No health bars.
Realistic puzzles.
Top-notch soundtrack.
Real-time loading.
Remothered: Tormented Fathers will become available physically on PC, PS4, Xbox One, and Nintendo Switch on Halloween.