Meet the Friends and Foes of Remothered: Broken Porcelain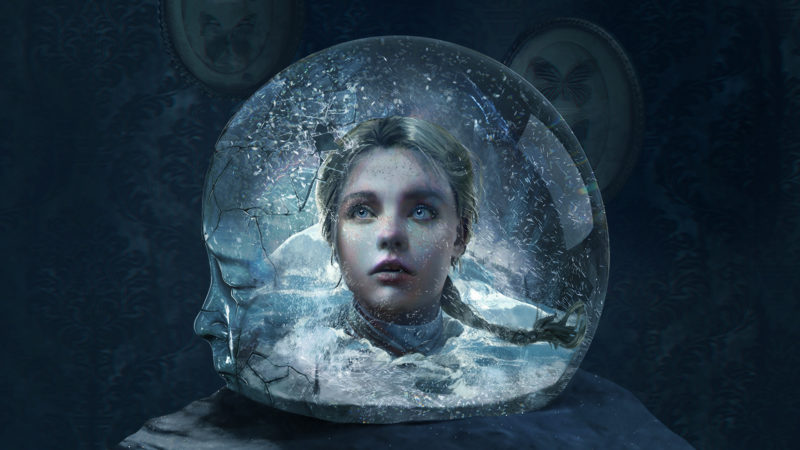 It's Character Week over on the Remothered: Broken Porcelain website! The ladies of the Ashmann Inn and one strange fellow with a foreboding presence and seemingly shattered face have been officially introduced, and we are all about these characters.
First up is Andrea, the Main Housekeeper at Ashmann Inn. She keeps things in absolute order and is loyal to the owners despite knowing their darkest secrets. Andrea is devoutly religious but feels her own dark history has led God to condemn her. She is also certain that someone at the inn is plotting her untimely demise.
Next is Jennifer, a young girl sent to work as the newest housekeeper at Ashmann Inn following expulsion from the Flemington Girls' Institute. Jen quickly notices that things are not quite as they seem at the Inn and that the dark presence within it does not appreciate her own presence on the property. Jen has a past she'd rather forget like everyone else here, but even that seems to stalk her down the halls.
Lindsay, known as Linn, is another young housekeeper at the inn. She is quiet and insecure and speaks with a stutter. Her talent in playing the violin draws Jen to her, though, and the two make friends despite their shared timidness.
Rosemary Reed returns for this entry as well, bringing all of the baggage she picked up last time and adding a bit more. Her continued search for Celeste Felton leads her to the Ashmann Inn, where she reconnects with a former friend who owns the hotel. He has changed, though, with severe facial damage due to an accident. Everything Rosemary thinks she knows is challenged by her crusade for the truth, and the Ashmann Inn and its owners have plenty of secrets to uncover.
Finally, there is Porcelain, a haunting figure who patrols the Ashmann Inn. He carries a vicious cane and a whistle that seems to reverberate throughout the entire hotel. While his presence seems almost as likely to be a rumour as truth, Jenn can't shake the feeling that he is always right around the corner, keeping an unwelcome eye on her every move.
Remothered: Broken Porcelain is the second installment in the Remothered trilogy. Remothered: Tormented Fathers introduced the series in 2018 to critical and player acclaim. We rated the game a solid 8.5/10 and were happy to see our readers award it the 2018 Rely on Horror Community Game of the Year. With Remothered: Broken Porcelain now set to release just in time for Halloween, I know what half of our team will be doing for their safely social distanced evening of spook, whether they play on PC, PS4, Xbox, or Switch. Maybe this is the game that finally gets me on the Switch so I can play while Halloweentown runs in the background.