REmake 2 nominated for GOTY by the Golden Joystick Awards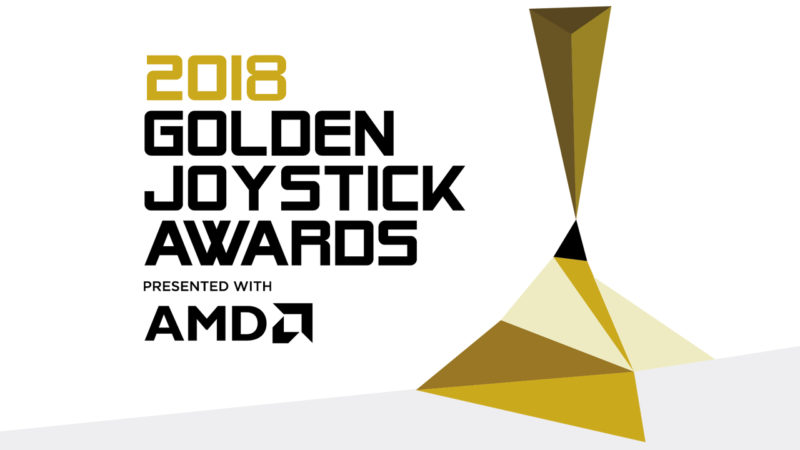 Damn straight, son. Resident Evil 2, which released earlier this year to massive critical and commercial success, is getting a little slice of the pie this awards season. Nominated for Game of the Year by the Golden Joystick Awards, REmake 2 is up against some pretty stiff competition. In fact, I'm kind of taken aback by just how broad the category  for GOTY appears to be (ranging from Outer Wilds to Untitled Goose Game), but hopefully, the award goes to whatever is most deserving.
Resident Evil has been nominated for the @GoldenJoysticks Ultimate Game of the Year 🧟🧟🧟🧟

If you want #RE2 to win, don't forget to swat down a big X in the box, just like Ada 👠🚔💥😎

Cast your vote at https://t.co/6iNLJ6P7Ms pic.twitter.com/OkDcukcCgR

— Resident Evil (@RE_Games) October 25, 2019
If you're interested in seeing REmake 2 (or any of the other runners-up) win, you can cast your vote here. This is, of course, one of several video game awards events taking place. The major one coming up is the Video Game Awards, Geoff Keighly's annualized attempt at legitimizing video games with an Oscars-like ceremony (although it is also sort of E3-2: Electric Boogaloo as well). The VGAs have yet to announce their nominees for this year, but I think we can all be fairly confident that REmake 2 will most likely end up on the list (probably going up against games like Gears 5 and Outer Wilds to be sure).
After the massive amount of dedication and work that went into REmake 2, it's nice to see it recieve the praise it rightfully deserves. Video game awards with this level of official-ness aren't especially new, with the longest-running one probably being Spike TV's Video Game Awards, which probably deserved to be killed off. That said, the Spike game awards was the last time a Resident Evil title won game of the year from any sort of major event, with Resident Evil 4 beating out F.E.A.R., God of War, and World of Warcraft for 2005 GOTY. RE4 won most publicated GOTY awards to be fair (EGM and Nintendo Power in print, and IGN noted it in their best of the year list), while RE5, RE6, and even RE7 were all passed over by things like the VGAs — although of course, we awarded RE7 our Horror GOTY. Fingers crossed that REmake 2 is able to break this trend, although again — it has some pretty hard hitters to go up against. It's been a damn good year for video games.