Relive your childhood with Goosebumps: The Game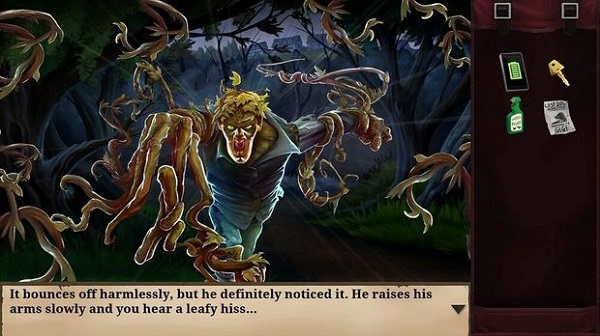 The Goosebumps book series by Robert Lawrence Stine was very popular in the 90's and apparently new spin-offs are still coming out to this very day. While I personally preferred Dutch author Paul van Loon over the translated versions of Goosebumps that I got to read, they were legitimately fun stories that were also adapted to TV, film, and now even video games.
A listing on the Xbox store and an article on Destructoid (see source) imply that Goosebumps: The Game is being developed by Wayforward, who were only recently responsible for the horror game Til Morning's Light for mobile devices. Judging by the screenshots, the game seems to go for a point & click adventure style in which the player collects and uses items to solve puzzles related to the stories.
The announcement of a video game related to this franchise is no surprise, since a new movie is set to hit cinemas in October of this year.
[Source]