Relive 90s FPS Horror with Dusk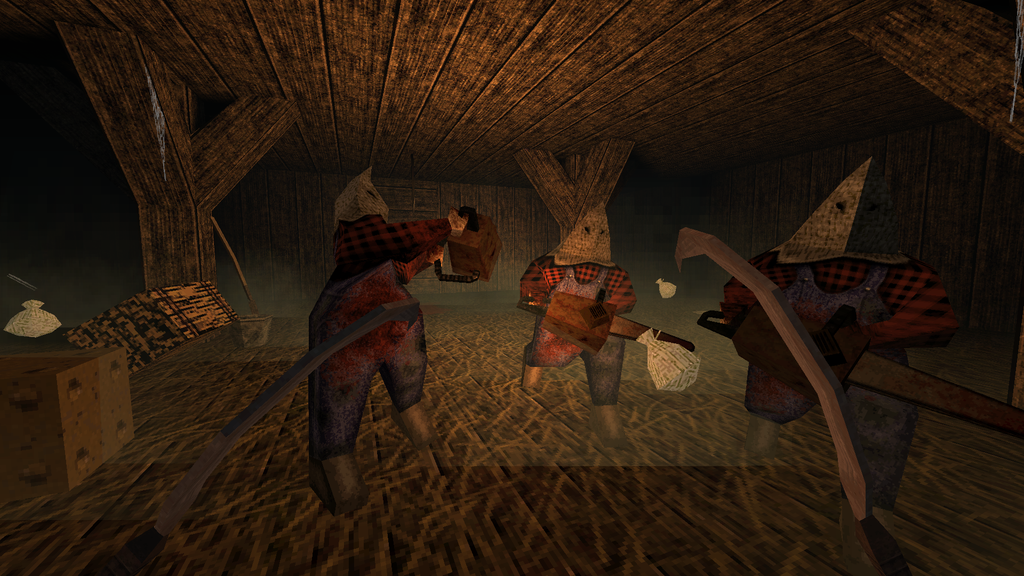 We are creeping ever closer to Halloween, that mystical time of the year when everyone dusts off their favorite scares and tries to reignite the screams of years gone by. This year, you can add a fresh title to the parade down memory lane. Indie developer David Szymanski has teamed up with New Blood Interactive to create Dusk, a retro FPS inspired by horror darling The Cabin in The Woods. Melding the play style of Quake with classic American horror elements, Dusk scratches a nostalgic itch player might not have even realized they had.
Players wake to find themselves hanging from a meat hook in a barn, and the situation only gets worse from there. You can choose to fight your way out with a multitude of weapons. Options include dual-wielding sickles, putting your faith in an antique shotgun, or even picking up a grenade launcher and scorching the Earth. Whatever you choose, Dusk will provide you with hours of punishing play. The game has a full campaign , but will also offer a 1v1 arena and Endless Survival Mode.
Dusk is the brainchild of David Szymanski, the solo indie developer behind highly praised games Fingerbones, The Music Machine, and The Moon Sliver. Despite telling Horror Buzz in a May interview that he wasn't planning on developing as part of a team, it seems like partnering with New Blood Interactive was a good choice. The team is handling production, and will be showing Dusk at PAX this week, giving it a huge PR boost.
Players interested in Dusk will have to wait for the 2017 release. In the meantime, you can get to know Szymanski through his blog, as well as his library of games on itch.io or Steam.