RE2 Remake: First Claire and G-Birkin Gameplay Released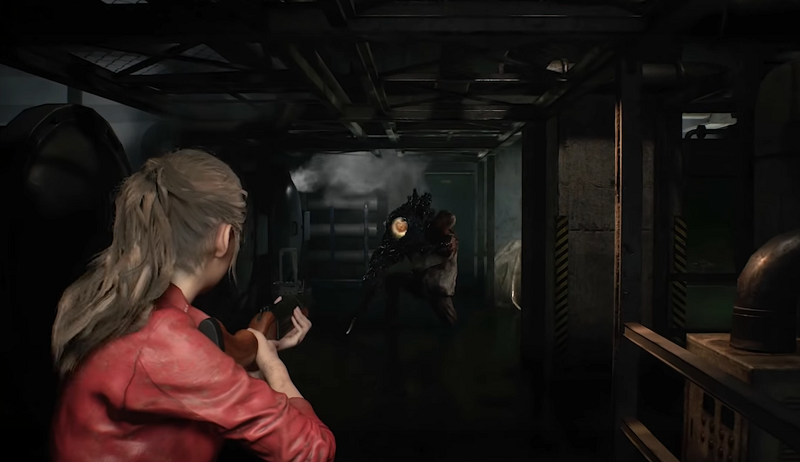 Dengeki Online has posted new G-Birkin gameplay footage of Resident Evil 2, showing us Claire's first encounter with William Birkin's mutated form. He's grotesque. Dialogue from both Claire, Sherry, and Birkin can be heard for the first time as well.
G-Birkin emerges from the shadows after Claire tries to coax Sherry from hiding, groaning and grunting the name of his daughter. It seems this time around Birkin will show a bit more humanity while in this form, at least through his voice. His actions are still very much monstrous. The video shows us about four-minutes of gameplay of Claire fending off the one-eyed claw-man, then cuts to her and Sherry's arrival in a parking lot. This is where Chief Irons appears — a monster of another kind.
To say that this footage has raised my hype levels would be an understatement. Resident Evil 2 is poised to be a fantastic game based on all we've seen (and played). After Resident Evil 7, my faith in this series has been restored; I'm so sad that we have to wait until January to play it. Just a few more months…