RE2 Remake: Demo Leaked For Xbox One, With Major Caveat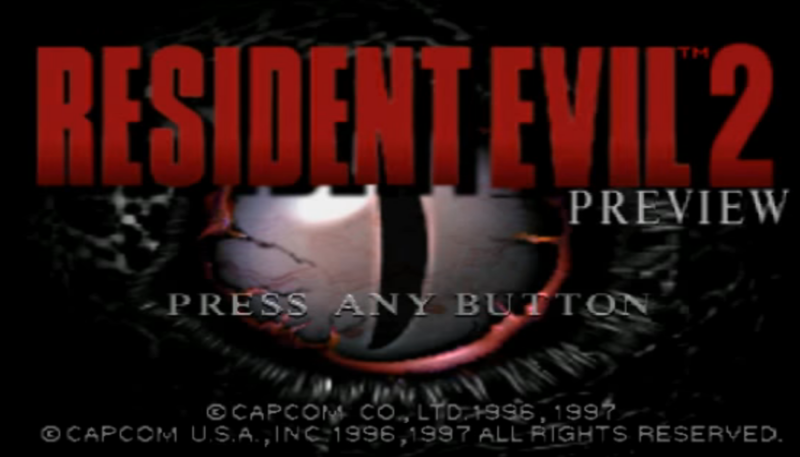 Whuuuh? So fans have been begging Capcom basically since the day the game was announced to have a demo released publically. Thus far, Capcom has stayed tight-lipped on the subject, with a general "nothing to announce at this time" message, which has given fans hope that it might be in the works. The mention of a "present" from Capcom's R&D1 Twitter for next year got fans even more excited. Well, thanks to the Microsoft Store we seem to finally have confirmation of the demo coming in just a few short weeks! …but there's a pretty major caveat. Of course, take this with a grain of salt until Capcom officially announces it, but considering it came directly off of the Microsoft store (as discovered by TrueAchievements) the grain of salt is just one tiny one you won't even taste on your eggs.
The demo, coming January 11th, is called the Resident Evil 2: 1-Shot Demo, and sees us playing through a section of the game (unknown if we'll be playing as Leon or Claire, but odds are it's just the E3 Leon demo) on a thirty-minute timer. And then the demo locks itself. As in you can't play it again on your account. From the description:
This specially tuned demo allows you to experience the newly reimagined Resident Evil 2, but be warned: whilst you can continue as many times as you like after dying, you'll only have 30 MINUTES to complete the demo. Take in the horror atmosphere at your own pace, or make a desperate dash to solve all the puzzles Raccoon Police Department has to offer? The choice is yours! Originally released in 1998, Resident Evil 2, one of the most iconic games of all time, returns completely reimagined for next-gen consoles. – Play individual campaigns for both Leon Kennedy and Claire Redfield using an all new 3rd person view – Explore the zombie-infested areas of Raccoon City, now stunningly re-built using Capcom's proprietary RE Engine. – New puzzles, storylines and areas Note: This demo is available until 1/31/2019. You must be signed in and have an active internet connection to play.
Uh… that's a pretty different kind of demo that you've got there, RE2. In fact, I honestly can't think of a single other game demo that does this. The Nintendo 3DS had a weird thing where you only play a demo a set number of times (usually 10 to 30) and then it just deletes itself, but that was the platform, not a restriction of the demos themselves. On the one hand, it's a unique way to keep people from discovering too much about the game from playing the demo over and over and over again… but on the other hand, it's a weirdly pointless caveat. If you want to play the demo again, just make a second account. Or a third. Or a fourth. Make infinity accounts, as far as I'm aware there's no cost or limitations on how many accounts you can make on Xbox One, as they will be Silver users, which are free. A pain in the ass, maybe, but I mean… your own patience for making those other accounts is the only thing stopping you from playing the demo as many times as you want.
Every numbered Resident Evil since the original RE2 has had a demo (albeit they were all on disks that either came with a separate purchase or where mail away until RE5), so it isn't surprising that REmake 2 is getting one, but this limitation is just so bizarre. RE7 had some weirdness with how it was gradually updated over time, but this is a whole new level. We'll see if maybe we're just misinterpreting the combination of "1-shot" and "die as many times as you want but you only have 30 minutes" soon enough I guess. January 11th isn't too far off, although it's also extremely close to the release of the final game as well (only two weeks, actually) as well. I can guarantee you that I'll be there the second the demo releases to play (probably even stream it, too), but the whole thing feels very… strange.