QuakeCon 2017: Machinegames Unwavering in the Face of Present-Day Nazism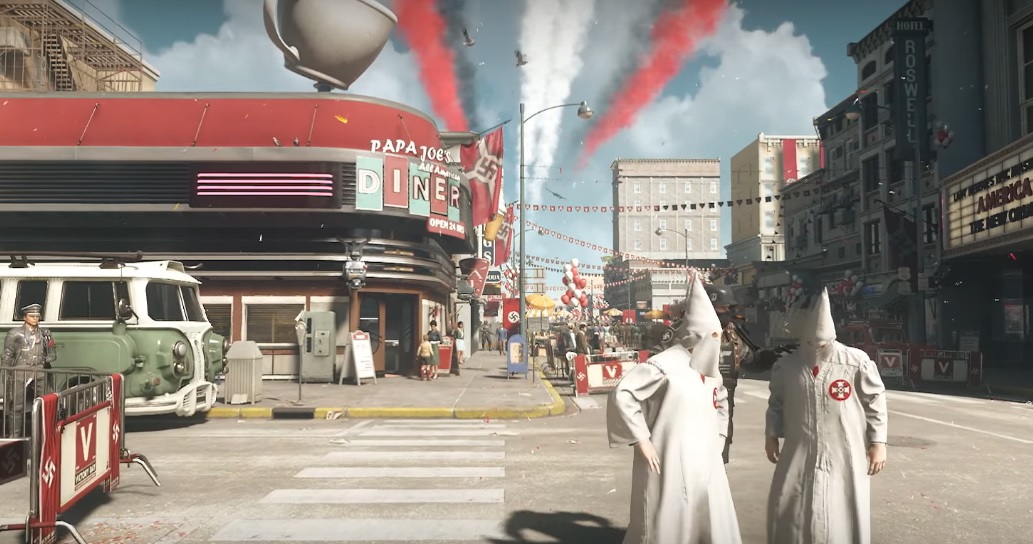 Machinegames' Wolfenstein II: The New Colossus is one of the most anticipated titles of the year, building on the winning formula of 2014's The New Order to deliver the strong gameplay and narrative elements Machinegames is known for. But with recent events surrounding modern Nazism and the alt-right movements in America, many fans are wondering if the political climate will affect the upcoming title.
During my interview with Wolfenstein II Creative Director Jens Matthies, I addressed this very subject, asking him if the recent controversies had caused any hesitance on the part of the development team, and if any kind of delays or changes had been discussed.
"No," Matthies firmly stated. "I mean, we are very confident in the game that we're making. The game is what we want it to be, and whatever is happening around us doesn't really affect that."
I also asked Matthies about sensitive subject matter such as the KKK and the depictions of Nazis, and how they are being addressed in the game without trivializing the actions of the wretched people behind them in real life.
"We decided early on that we didn't want to, sort of, 'cartoonify' Nazis or Nazi ideology." Matthies said. "We wanted to take the subject matter really seriously. Even though it's on this grandiose scale, and the game is not realistic, that's not what we're after. We wanted something that felt truthful and that took these themes seriously, and we worked very hard on that."
You'll be able to read the rest of our interview with Jens Matthies soon, so stay tuned. Wolfenstein II: The New Colossus releases October 27 for PS4, Xbox One, and PC. For our hands-on impressions of the game, you can click right here.