Probable Vampire: The Masquerade Announcement Tonight at 10pm EDT, More Images Surface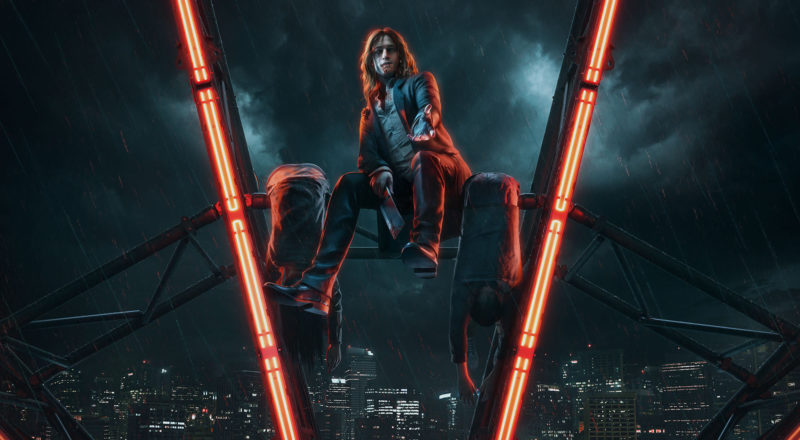 The gears are grinding and the blood is flowing my Kindred. After weeks of teasing and slowly building hype, the time is now for that Vampire: The Masquerade announcement. Through the ARG site Tender, we have an official time and place to watch the announcement live, 10pm EDT on Paradox' official Twitch page. Currently, the stream is live — showing off those images from a few days ago as well as a few new ones, a countdown, and haunting music. Not much to see for now, but I'm keeping it running in the background for the rest of the day.
Watch live video from ParadoxInteractive on www.twitch.tv
If you've been following the Tender ARG, you can link up your account with the stream to get free in-game content: a Tender T-shirt and 'Bodyguard suit', which looks deliciously early 2000s. The ARG itself has gone into overdrive, with a number of puzzles that require solving to progress your account — culminating in the reveal of some dark secrets at the heart of the Tender app and a conspiracy site centered around exposing them. You can even match up with fictional accounts on the site, and get the chance to talk to bots that reveal more about the lore. I was absolutely tickled when I got the bot to directly answer a Masquerade question.
On top of all this, a number of images from the game have surfaced, from concept art to in-engine assets. The source is vague at best, but the images match up with everything else we've seen and seem to reveal the setting as Seattle, quite a bit north of Masquerade: Bloodlines' San Fransico local. Fans have even matched up images of the locations in question and the recreations are practically 1:1. Goodness gracious I'm excited, I can't even keep up the Vampire talk.
Yes, I can. I expect to see you all there tonight, my Embraced. Brujah, Malkavian, Tremere, or Nosferatu, hide in the shadows or join me in the streets. This is not an occasion to miss. A new Masquerade is at hand, and that's all I need to know. We'll update you when the news is out.
78908
true
false
true
false
true
true
false
auto
false
ease-in-out
300
auto
false
0
true
false
%curr% of %total%