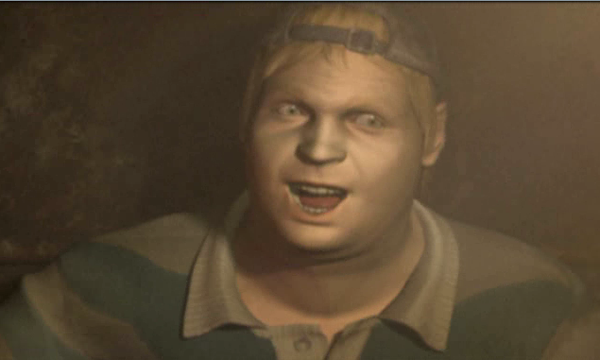 Update: I got in touch with Tomm Hulett, Silent Hill series producer, and he has announced that the "Downpour patches are unaffected by this [HD Collection] announcement". Some good news.
You have heard right; Konami has cancelled all plans to support the Xbox 360 version of the Silent Hill HD Collection patch. Konami lists "technical issues" and "resources" as the reason that the patch was cancelled. An in-depth explanation was not given but Konami wants to extend their apologies to fans who have purchased their broken game. Wonderful.
Add this to the list of things that Konami is doing to ensure the death of the Silent Hill series: flimsy marketing, bad release schedules, shoddy QA, and rushing games out the door before they have been polished to the standard of playable. It's a good thing that the Xbox 360 version of the HD Collection isn't as bad as the PS3 build was, but this is still a massive slap to the face to devoted fans of the series and anyone who purchased the game. Konami knowingly shipped a broken product, and rather than fix their mistake (as they promised) they have backed down from patching this grave and miserable error.
What can I say? I am upset, disappointed, and downright saddened by Konami's lack of a shit for this series. These actions are what fuels the stigma behind the series' name. Silent Hill deserves better than this. Hopefully they will one day realizes this and change their neglectful ways. If things remain the same, I wouldn't be surprised if Book of Memories is the last Silent Hill game to be made.
PlayStation 3 Online Patch Deployed. XBOX 360 Patch No Longer Scheduled for Release

Today, Konami Digital Entertainment, Inc. announced that while a PlayStation®3 online title update for Silent Hill HD Collection has been deployed for download via PlayStation®Network, plans for an XBOX®360 title update have been cancelled due to technical issues and resources.

Understanding the issues some users are experiencing, KONAMI issued a title update for Silent Hill HD Collection (PS3), which fixed frame rate issues as well as audio-synching and other reported issues. KONAMI apologizes to any players who are continuing to experience these issues on the XBOX 360 sku.