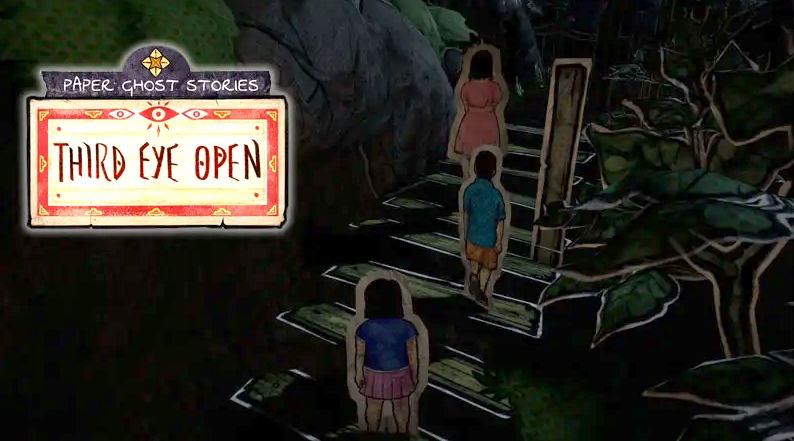 Cellar Vault Games' first full-length game, Paper Ghost Stories: Third Eye Open, has a new trailer available for download now on Steam.
Paper Ghost Stories is anthology horror series with a unique visual style. While the games are in 3D, the characters are in 2D, like animated paper dolls. The developers did a livestream for LudoNarraCon, a digital narrative games festival. You can watch the livestream on Steam, where they play and discuss the game. Chorus Worldwide's last game in this anthology series was Paper Ghost Stories: 7 PM. This game presents the story of three children experiencing strange events after they meet a strange new neighbor. They also published the first-person Japanese horror game Yuoni in 2022.
In Paper Ghost Stories: Third Eye Open, you play as Ting, a five-year-old Malaysian girl. She is able to see spirits. One of the spirits, Xiu, is friendly. However, sometimes Ting isn't really sure who is alive and who isn't. The story takes place over a few years, so you experience Ting learn and mature. While the developers didn't want the player to feel constant terror, they say that "the stakes get higher" as the game progresses and they will experience more creepy elements.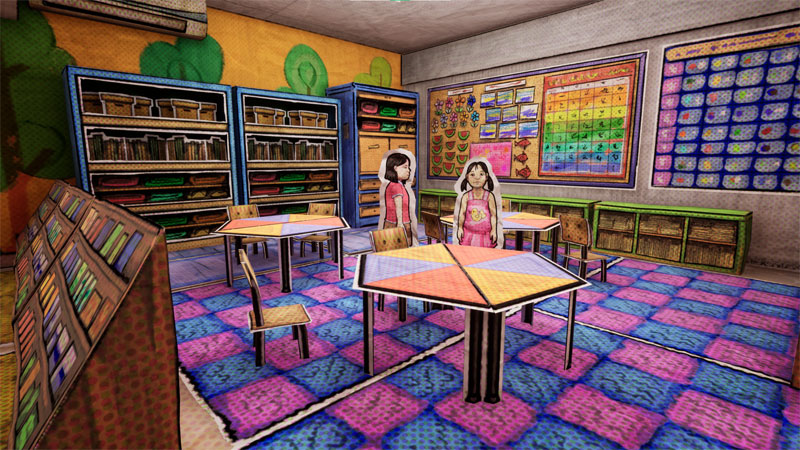 While the game is in English, they also wanted to show the mixture of cultures and slang in Malaysia. There are cultural footnotes to explain some of the topics for better understanding. Joss papercraft is the basis for the aesthetic. Many surfaces in the game have patterns of circles resembling Ben Day dots, reminiscent of old newspaper cartoons.
Joss paper sometimes resembles paper doll houses, complete with papier mâché people and furnishings, or it may just be printed paper. There are even papercraft cellphones and computers to keep up with technology. These are sometimes burned in funerals to ensure the deceased does well in the afterlife and to express mourning.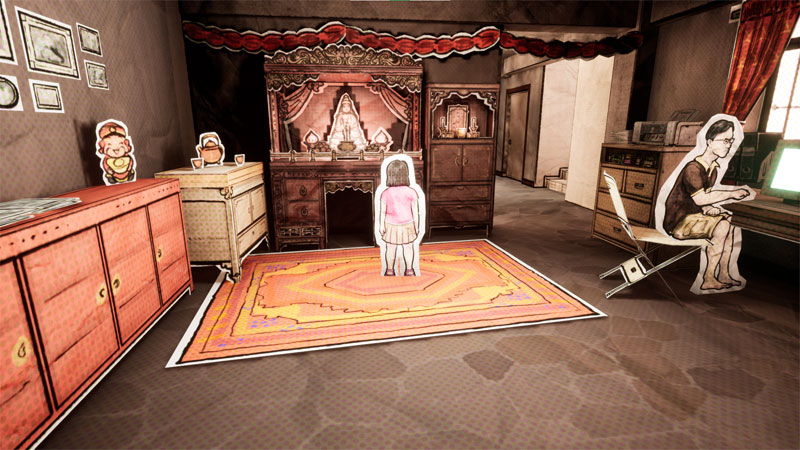 You can wishlist the game or download the demo on Steam.
Paper Ghost Stories: Third Eye Open is scheduled for release later in 2023 on Xbox, Playstation, Steam, and Nintendo Switch.