Our Next Movie Commentary is for IT FOLLOWS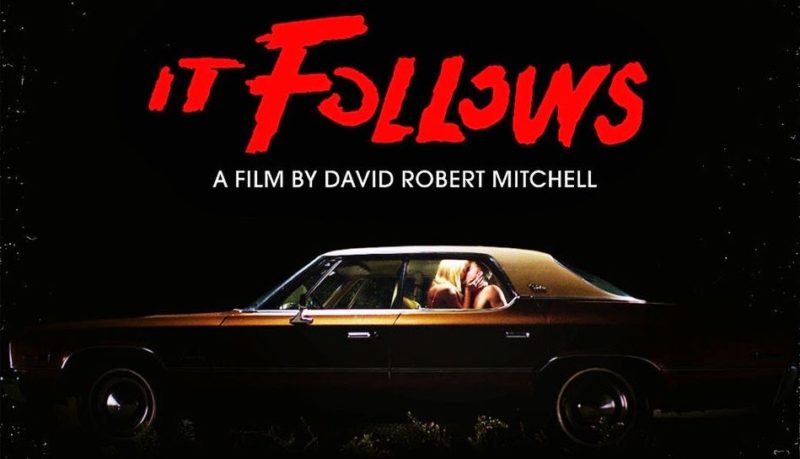 This month we're getting down with something that isn't crap for once – the critically acclaimed IT FOLLOWS. Following in the footsteps of classic 1980s horror films, IT FOLLOWS is a dread-filled nightmare that focuses on tension, rather than blood and gore. Maika Monroe (Independence Day: Resurgence, The Guest) stars as aloof and disconnected teen Jay Height, who (after a date gone wrong) finds herself being stalked by an unknowable entity that will track her to the ends of the earth – and kill her. The entity cannot be reasoned with, it cannot be bargained with, and it cannot be stopped. It follows, and will continue to follow, until the day you die. Easily my favorite horror film of the last decade, IT FOLLOWS is a non-stop high anxiety journey into the paranoid, the disturbed, and the subconscious fears that plague us every day.
To secure a download for our IT FOLLOWS commentary (and all past and future commentaries), support our site and staff on Patreon for just a dollar or more a month! Not only will your contribution support our goals of improving our site and the content we produce, but you'll also get exclusives like our monthly commentary series, invitations to our staff hangouts, ad-free access to the site, and more!
Keep an eye on our Patreon page for an MP3 download link soon!
Our full list of goodies for Patrons include:
Ad-Free browsing!
Exclusive monthly horror film commentaries – from classics to the latest releases!
Invitation to an hour-long monthly Google Hangout session with Rely on Horror staff members for topical discussions and the latest news on the horror genre!
Exclusive Discord Role!
Advanced access to episodes of the Rely on Horror Show on Youtube!
Access to the Patreon comments page
Automatic entry into eligible site contests (requires valid email)
A Thank You on the site
Inclusion in our weekly newsletter!