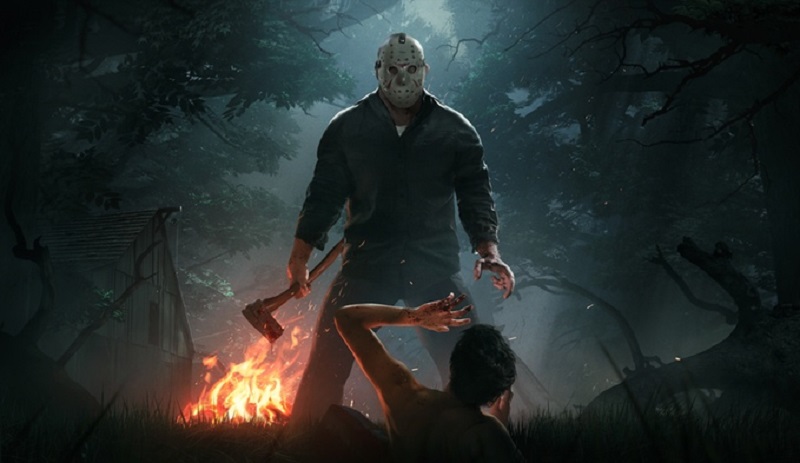 Remember Last Year, the asymmetrical horror game heavily inspired by teen slashers like Friday the 13th? Well, it's in for a tough time as an official Friday the 13th multiplayer game has been announced.
Friday the 13th: The Game has hit Kickstarter today asking for $700,000 to get funded. The game is backed by industry names familiar with the film series such as Sean S. Cunningham, Tom Savini (Executive Producer and Cinematography), Kane Hodder (Jason star himself brought back for motion capture) and Harry Manfredini (Composer and Audio Designer).
The game goes just about as you'd expect: Camp Crystal Lake houses both camp counselors and the masked killer Jason Voorhees You know what happens next. Friday the 13th: The Game is a 1 vs. 7 asymmetrical multiplayer game in which players are tasked with surviving an assault from Lumpy Head. Not a fan of being a victim? You can play as Jason himself and slaughter all of the horny teens in a semi-open world rendition of the iconic camp. A singleplayer mode is in talks and will be dependant on the game surpassing its funding goal.
Friday the 13th: The Game comes from the ashes of indie game Slasher Vol.1: Summer Camp. When the team behind that was approached by Sean Cunningham, the project took the form of an official title based on the film series. The history of the game's inception and more is discussed in the Kickstarter video, led by game industry veteran Adam Sessler.
[Source]