Next WWZ Update Releasing Next Week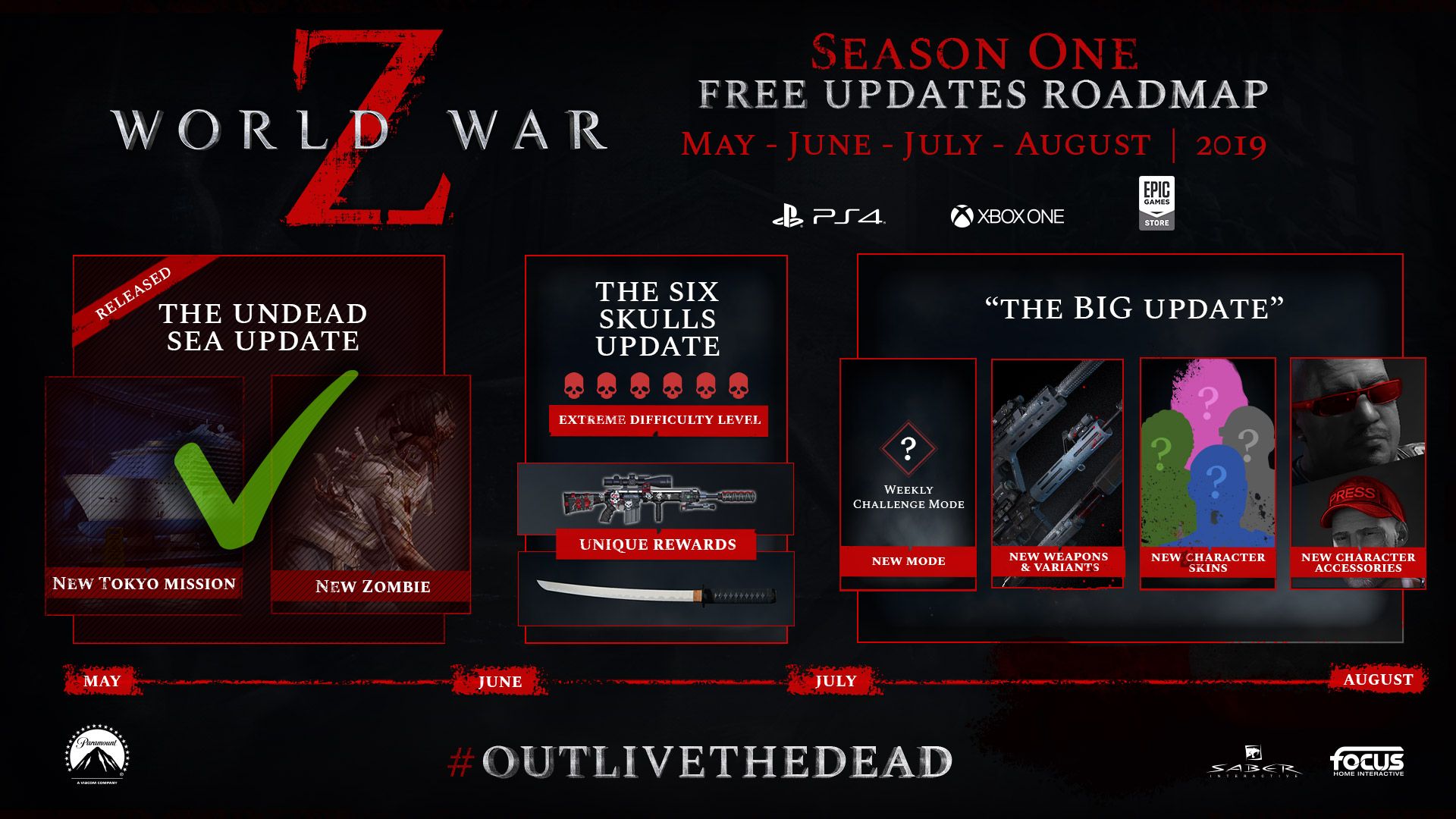 It's so great to hear that WWZ is still getting regular updates. After things like Overkill's TWD getting capped in the head overnight, and many, many, many "live service" games getting blindsided by rushed launches that force the roadmap to be delayed (a fancy word for canceled) I had been a smidge worried that WWZ would follow suit, but so far they're staying right on course.
After the 'Undead Sea' update last month, which added a new chapter to the Japan episode, this update is titled the 'Six Skulls' update, and includes an extreme difficulty level as well as new "unique rewards". It's a bit vague as to what those rewards are, but the image looks like they're probably skins. Oddly the news doesn't actually have a real date, just "next week", but maybe they aren't sure themselves. I mentioned previously that this part of the roadmap feels a bit weak — I get that the content is free, but considering how threadbare the base game was adding things like a new difficulty level isn't a whole lot to entice me back. That said, this is pretty clearly a hold out to keep people from deleting/selling the title just yet before the 'BIG' update as they call it drops at some point in August. That includes a new mode, character skins, and cosmetics. Still isn't honestly my cup of tea, I'd rather new story content or maps for the multiplayer, but again — when the price is free, I'm down for anything.
We'll keep you updated on WWZ as we learn more, as I did really enjoy it. I hope that the 'roadmap' as it were doesn't end after the 'BIG' update, because I'm really hoping to get more story content out of this. I'm glad we got what we got either way, though — it's not like Valve is doing anything with L4D in the meantime anyway.
[Source]