New Resident Evil Showcase Streams 4/15, First Look at the Factory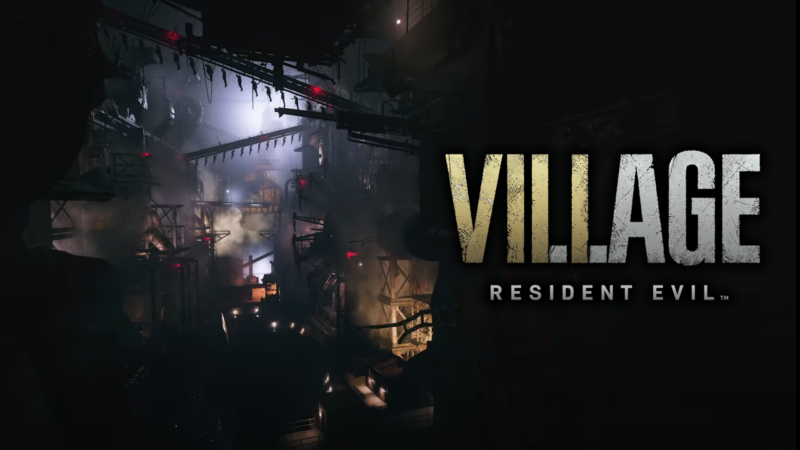 We're officially under a month's wait until the release of Resident Evil Village! As the clock ticks down, we still have just a few more chances to catch a glimpse of the latest game before we have it in our hands. Announced a few weeks ago, we finally have a date for the newest Resident Evil Showcase stream! The new stream will be on the 15th of this month (that's this coming Thursday, one week from the time of this writing) at 3pm PDT. Capcom has released a new teaser, giving us a brief taste of what we can expect:
Just like last time, the teaser actually does show off new footage — and it's exciting as hell. Up until this point, we've only really received a taste of the castle and the village proper, but according to the collector's edition map there's a hell of a lot more to see in the final game. One of which is Heisenberg's Factory, which is in the bottom left-hand corner of the map. This will undoubtedly be delved into more in the stream, but here we get a few quick glimpses of the interior. The first shot is of an absolutely gorgeous main factory floor, cast in ominous shadows. We used it as the header image of this article, and as you can see — this factory deals in flesh, not metals. A more apt use of the name Dead Factory than before, eh?
There's a bunch to check out just in this new teaser, but I'll go over everything in more detail when the showcase itself actually reveals it all, but there's a ton of jucy stuff just in the few seconds shown here!
Along with this announcement, the Resident Evil RE:Verse public Beta has gone live, and is playable across Xbox and PlayStation systems and Steam! It's free to play, and just requires a Capcom ID login! Hope to see you on!