New Resident Evil Showcase, RE:Verse Open Beta Coming in April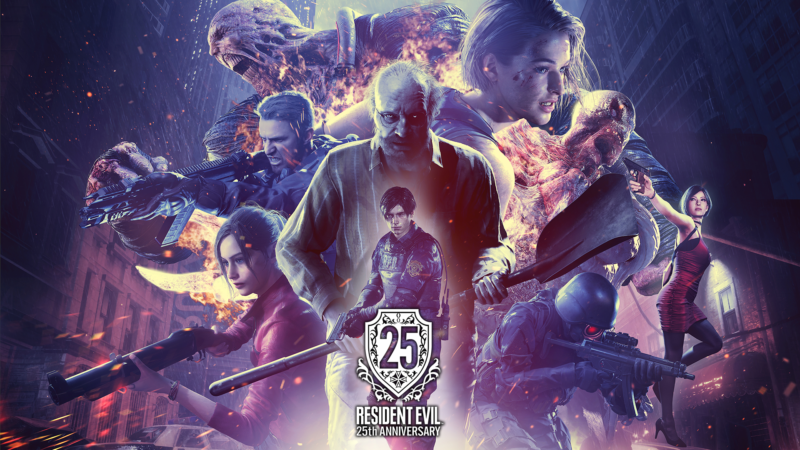 Happy birthday, Resident Evil! 25 years of fear, laughs, and lifelong friendships are being celebrated today, and to commemorate the occasion, Capcom made a slew of new announcements! With the upcoming Resident Evil Village and the pack-in multiplayer game RE:Verse, Capcom has more in store for us coming soon!
First and foremost, a new open beta (as in anyone can join) for RE:Verse has been announced, coming to PlayStation 4 and Xbox One on April 7 at 11:00pm PDT, through to April 10 at 10:59pm PDT. RE:Verse previously had a closed Beta back in January, to mixed opinions, so it's awesome a wider audience will get the chance to try it out now. I wasn't able to get my hands on it during the closed beta, and while I've been very put off by what I've seen so far, I'm looking forward to hopefully being proven wrong.
Along with this, Capcom have announced that a second Resident Evil Showcase stream will be taking place this April, with new information relating to Village! From their press release:
New game details will be revealed in a new Resident Evil Showcasedigital event in April, giving fans a look at what's in store for them when Resident Evil Village launches on May 7. The Resident Evil Showcase in January revealed information on significant new gameplay features and characters for Resident Evil Village as well as other brand updates, and the April event will follow suit with new game content and 25th anniversary news to share. Follow the official @RE_Games channel on Twitter for more info soon including the exact time of the digital event and how you can tune in.
We'll be keeping our eyes open for when the event is taking place, and eagerly await more information. It's worth remembering that Capcom had previously announced that a second demo, separate from the Maiden visual showcase demo on PS5, will be coming to all platforms this spring, so there's a good chance that will be announced (or even released during) the showcase.