New Remothered: Broken Porcelain Trailer Welcomes us to Ashmann Inn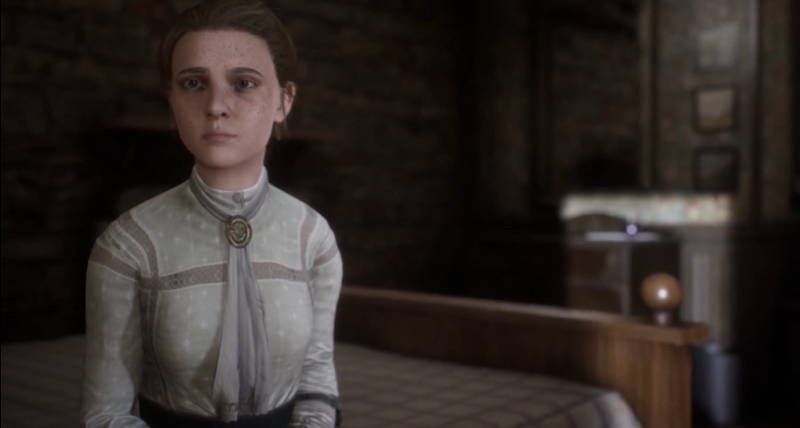 Remothered: Broken Porcelain, the sequel to Remothered: Tormented Fathers — our 2018 Game of the Year — is on its way to becoming another can't-miss survival horror title. Today, Modus Games and developer Stormind Games released a holiday trailer for Broken Porcelain, which introduces us to the game's setting: Ashmann Inn.
The new locale for Broken Porcelain is said to be a "sprawling" hotel that's filled with mystery and dangers. Much like the Felton Manner from the first game, Ashmann Inn is home to strange, likely hostile characters. In the trailer, we get a look at the inn's housekeeper Andrea Massino and the titular monster, Porcelain. Remothered: Tormented Fathers protagonist Jodie Foster Rosemary returns as well, as she continues her search for Celeste Felton. According to the game's website, Rosemary encounters a familiar foe at Ashmann Inn. The press release refers to the inn's new caretaker as "Jennifer." If you've played the first Remothered, alarms should be going off.
Remothered: Broken Porcelain appears to be following in the footsteps of its predecessor very closely. Fans of Clock Tower and Haunting Ground will no doubt want to keep an eye on this title as it approaches release on PlayStation 4, Xbox One, Nintendo Switch, and PC next year.
84078
true
false
true
false
true
true
false
auto
false
ease-in-out
300
auto
false
0
true
false
%curr% of %total%