New Negative Atmosphere Trailer is Hilarious and Scary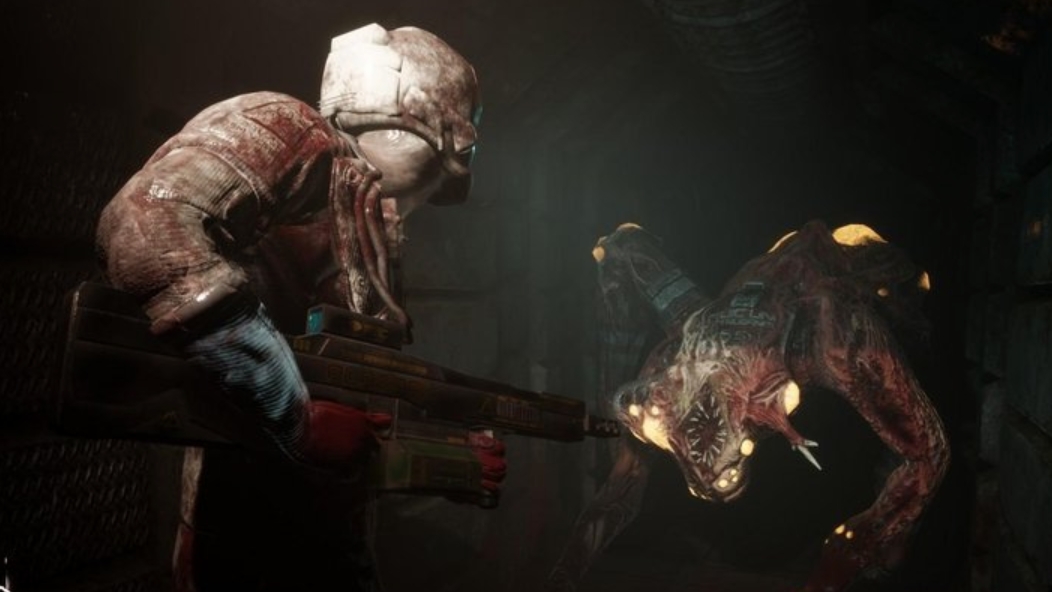 Generally speaking, characters in horror games pretty much act nothing like a real person would. Aside from maybe one cutscene of initial shock, the characters tend to take the horror in stride. From the stalwart heroes of Resident Evil to the almost totally catatonic feeling survivors of Silent Hill, there isn't a whole lot I could call believable in terms of reactions. The new teaser for Dead Space "inspired" indie game Negative Atmosphere, however, takes the approach of being pretty much 100% how I'd react in this situation. It's god damn hilarious, and it gives me visions of Bruce Campbell for some reason. The idea of Dead Space's everyman Isaac Clarke turned up to 100 is killing me.
Sadly, the response to the voice acting appears to be overwhelmingly negative. The Negative Atmosphere devs have clarified that they'll be going back to the drawing board and that this was nothing more than a test to gauge reactions.
After the scathing feedback about the VA we are re-evaluating our approach to future teasers. We pushed him a little overboard here to test the waters for what people wanted, looks like the overwhelming opinion is tone it down, which we will do -Sunscorched Studios
I really love the idea of a horror game that allows their character to be this much of a freaked out goofball, it's something we haven't ever really seen. Leon and Claire are very vocal in REmake 2, and Doomguy has a similar sort of "oh fuck this" kind of attitude in Doom 2016, but I'm just in love with Negative Atmosphere's Edwards. Either way, the game has clearly made massive strides since the last time we saw it, and looks a lot more like a major studio game than an indie title. The lighting is still great, and the lack of Dead Space iconography (like the HUD on the character's suit, which was really pushing it) is feeling much better. There's way too many "inspired by" indie games out there, and so few of them are any good at all, largely due to trying and failing to capture what made the inspiration great. I have high hopes for Negative Atmosphere, even if I'm sad it won't feature the glorious voice acting here.