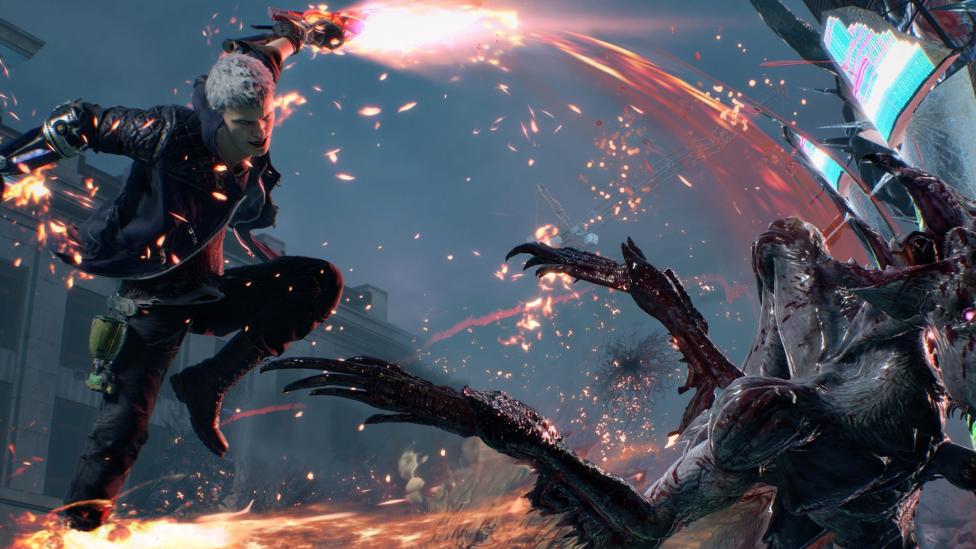 If you're a Devil May Cry fan of the Playstation 4-owning variety, you may remember a distinct feeling of disappointment when Devil May Cry V got an Xbox-exclusive demo this past December. Well, get ready to wipe those tears away with the sleeve of your bright red leather trenchcoat, because Devil May Cry V is getting a new demo this February, and this time everyone can get a taste.
As reported by Siliconera, Capcom has confirmed a new demo will be available to players on February 7th, 2019, and will be available on Playstation 4 in addition to Xbox. While the contents of the demo are still unknown, it is confirmed as being a different gameplay slice than the Xbox-exclusive demo, which featured Nero.
If I had to venture a guess, I would say that the upcoming February demo likely features Dante and probably even takes place in the same section Capcom has previously shown off at events and online. The Nero demo featured the same areas first shown off to players in Devil May Cry V's E3 2018 build, so it makes sense that Capcom would continue delivering demo's of gameplay that's already been shown off to fans. It also makes more sense to make Dante the central character of the more widely released demo.
Devil May Cry V releases March 8 for Playstation 4, Xbox One, and PC. You can take a look at the tweet confirming the game's upcoming demo down below.
Huge thanks to everyone who downloaded and tried out the #DMC5 Xbox One demo! As of today, it will no longer be available for download, but it's still playable if you have it on your system.

⚡️ A new demo is coming Xbox One and PS4 on Feb 7th! ⚡️ pic.twitter.com/VZLNAL2tAk— Devil May Cry 5 (@DevilMayCry) January 7, 2019