The New Motion Controls For Doom On Switch Are Just Okay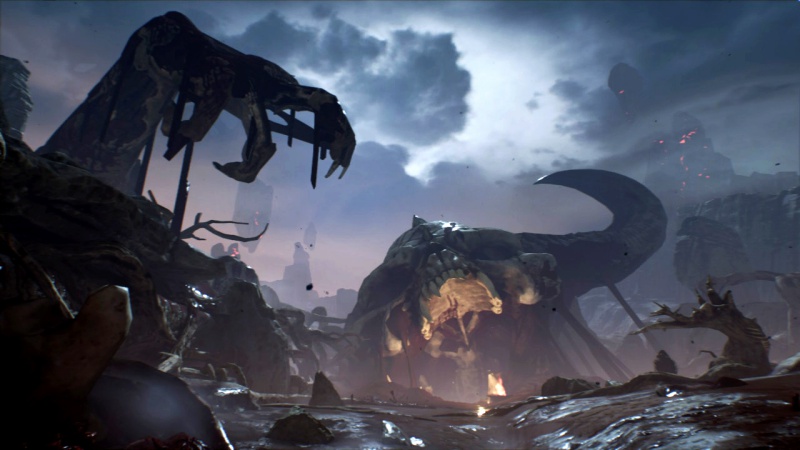 The Nintendo Switch port of Bethesda's DOOM was a pleasant surprise when it launched last year. Offering all the adrenaline-pumping action of 2016's shooter on the go, it was a strong addition to the Switch's preposterously good first year lineup. Panic Button, developer of DOOM for Nintendo Switch and the upcoming Switch port of Wolfenstein II, aren't quite done with working on the portable shooter, and their latest update has added a much-requested feature: motion controls.
Originally, DOOM for Switch had limited Joy-Con motion controls used for melee attacks only. With the new update, players can choose in the options menu to switch between "motion melee" and "motion controls". With the new fully motion controlled option, players are able to move either the right Joy-Con when detached, or the whole Switch unit/controller to control their aim.
While this isn't quite the full control people have been asking for, it's a step closer. It's a method less meant for turning DOOM into a lightgun game, and more meant for precise aiming. In execution, it takes a little time to get used to; the slightest bump can send your aim off in the middle of a firefight. But with a little practice, it can be a great tool for accuracy, especially on the game's harder difficulties.
The update also brings fixes for various audio and graphical bugs, increases for resolution, and a new game tile for the Switch main screen. In our review of the Nintendo Switch port of DOOM, we gave the game 7.5/10. You can check out that review right here.