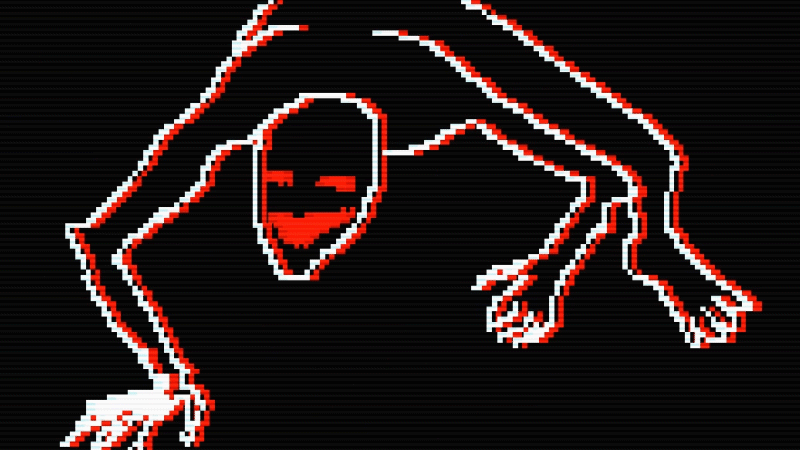 The independent horror game landscape is inundated with a lack of innovation on all sides it seems. Themes and storytelling quality vary from title to title, but a vast swath of horror games hitting Steam and similar distributors rely on the tried and true methods of games like Amnesia and Outlast. While first person horror games with environmental storytelling and minimal combat were novel when these games released, these concepts and many more that plague modern games are getting pretty old.   I've been saying this for a while; we need more innovation in the genre.
New indie horror project FAITH seems to be bucking a few of these trends, and might be worth your time. A free download available on Indie DB and Itch.io, FAITH has a visual style that hearkens back to the pixelated days of the Apple II and ZX Spectrum. Telling the story of a priest that returns to a house after an exorcism gone awry, its rudimentary visuals and sound effects do a pretty good job of creating a tense and disturbing.
FAITH is estimated to take around 2 hours to complete, so there's really no excuse for not at least giving it a try. Players are free to name their price, and can download the game for free if they choose.
You can check out more of FAITH on the game's indie DB page right here.