New Blair Witch Gameplay Trailer Makes a Case for Believing in Legends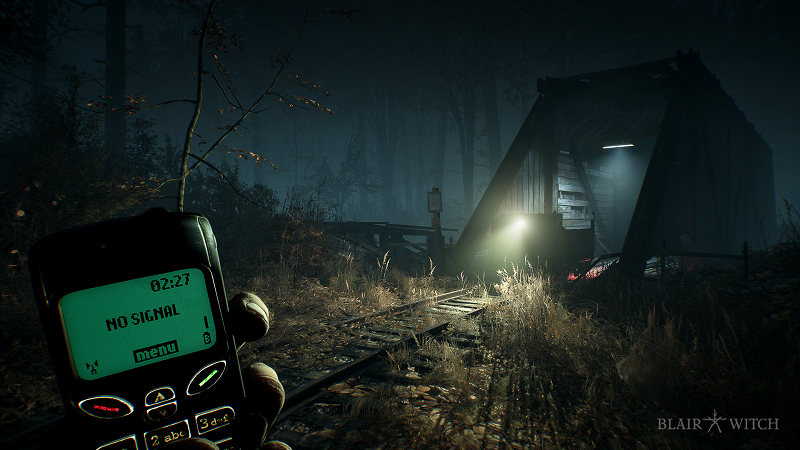 You know what makes sense? Going into the Black Hills forest after multiple reports of people disappearing and legends of a supernatural presence being at fault (no it doesn't). In canon, at least three groups experienced some scurry shit and there was video evidence to prove it. But hey, let's go there anyway. The latest gameplay trailer for Bloober Team's Blair Witch game shows us what protagonist Ellis will face when he ventures forth into the Black Hills forest in search of — surprise — a missing person. Also surprise, the answer is scurry shit.
The Blair Witch gameplay trailer gives us a look at how Ellis and his trusty pooch Bullet will navigate the Black Hills forest in search for clues to find a missing boy. Various commands are available for Bullet, and the player's video camera appears to show unseen things within the environment. Ellis also has access to a cell phone, which connects him to a friend named Jess. Blair Witch is shaping up to be one of Bloober Team's most mechanic-heavy titles.
Bloober Team excels at creating creative nightmare sequences filled with abstract and unsettling imagery. Based on this trailer, that's not going to change. Ellis will face terrors that become increasingly bizarre. Hopefully Bullet doesn't have to suffer from his mistakes. Someone should really just turn Black Hills into a mall or something.
Blair Witch releases on PC and Xbox One on August 30th.
81150
true
false
true
false
true
true
false
auto
false
ease-in-out
300
auto
false
0
true
false
%curr% of %total%