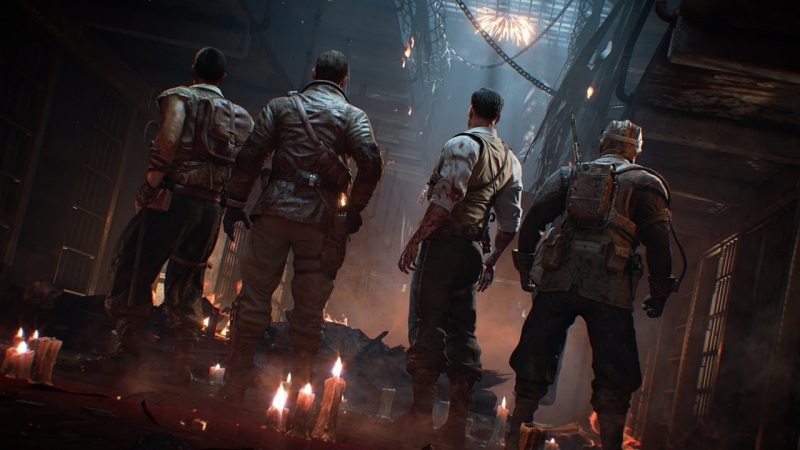 Call of Duty: Black Ops 4 has been a contentious title for the Call of Duty fanbase, and the game isn't even out yet. Lacking the same campaign mode that made the Black Ops brand the most popular permutation of Call of Duty, fans have felt somewhat let down that developer Treyarch have instead opted to follow rather than lead this year by including the same kind of Battle Royale mode made popular by games like Fortnite.
But alongside classic Call of Duty multiplayer and the all-new Blackout mode, Call of Duty: Black Ops 4 promises to bring the most comprehensive Zombies mode yet. Changes have been made to the classic wave-based horde mode, including the ability to select "mutators" that change zombie behaviors like speed and damage, and custom load outs for players. Call of Duty: Black Ops 4 will also feature a whopping three full Zombies maps at launch – two more than any other game in the series has received.
These maps will continue the Black Ops tradition of giving hardcore players a loose series of story threads, though this time there are two different storylines. "Voyage of Despair" and "IX", which take place on the Titanic and in Ancient Rome respectively, will feature an entirely new cast of characters and plot points.
The third map, however, is more of a love letter to longtime fans. A remake of the Black Ops II map "Mob of the Dead", "Blood of the Dead" sees the return of fan-favorite Zombies protagonists Richtofen, Dempsey, Takeo, and Nikolai. The map got a new trailer today ahead of the game's release this Friday, and it honestly looks pretty phenomenal. Sporting a dramatic score and plenty of gruesome imagery, its a fitting prelude to such a fan favorite map.
While other developers like Sledgehammer and Infinity Ward have taken their stabs at the Zombies formula over the years, nobody has really managed to make the mode as compelling as Treyarch. With so many options for players to tailor the experience to their liking, and a plethora of maps at launch, Black Ops 4 might not be the full package all fans want, but Zombies die-hards should be pleased. You can check out the trailer down below.
Call of Duty: Black Ops 4 launches October 12, 2018.