New Attack on Titan 2 Gameplay Footage, Details Emerge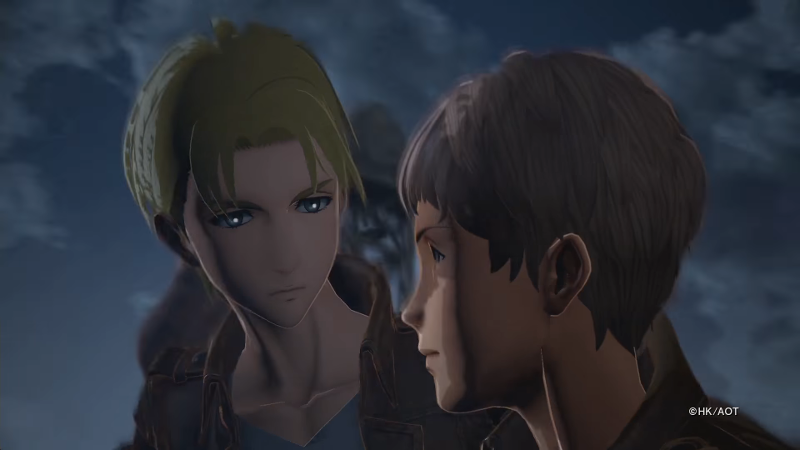 Koei Tecmo's first Attack on Titan game was a 'colossal' success (get it?). Anyways, KT recently showed off some new gameplay footage for its aptly named sequel, Attack on Titan 2, alongside showcasing numerous new details about the game.
One of highlights of the recent news is the enhanced teamwork the game will feature. A new feature being titled, 'Buddy Actions' will debut, which are support abilities that players will be able to perform on each other. These actions come in three varieties, Rescue, Recovery, and most notably Titan Transformation. We can see what appears to be a heartwarming 'Rescue' in action the new gameplay video below, in which a player character 'cuts it a little too close' (okay, I'm done). As for the Titan Transformations, performing this ability will provide the option for one's teammate to do exactly that: transform into a titan.
New offensive abilities are being included as well such as the 'hook drive', which will enable players to more effectively evade Titan attacks while striking back. New tech is on its way in the form of flash grenades which can incapacitate a Titan in a danger zone, as well as restraining guns which will assist players in capturing Titans.
You can see more of the game in action alongside a pretty epic music track in the video below, or you check out a lot more at the official site for the game. Attack on Titan 2 is set to release in March 2018, for the PlayStation 4, Xbox One, Nintendo Switch, and Steam. Read our review of the first game here.