New Agony Screens Have a Case of the Lust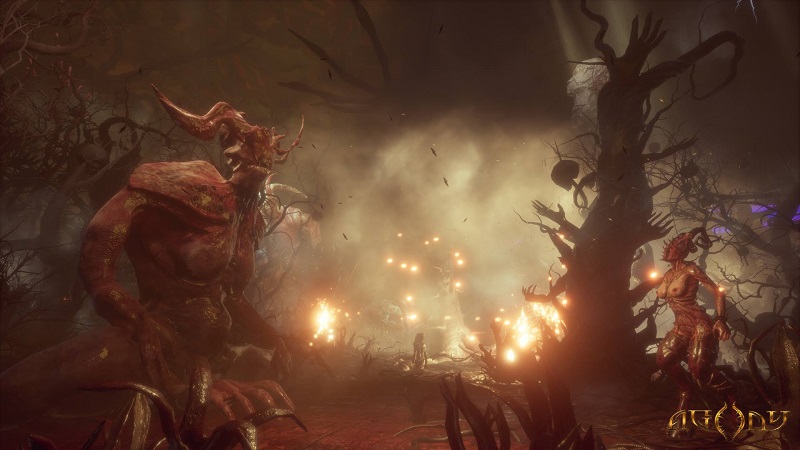 Several new screenshots for Agony, a new survival horror game set probably in the best video game rendition of hell that I've ever seen, have been released. I'd be remiss if I didn't tell you that these screenshots are NSFW, not because there's loads of flayed corpses, but because there are exposed breasts. Sorry, us Americans tend to shy away more from depictions of what's on the outside of our bodies than the messy, macerated insides. Go figure.
The new screens show off some demons and what looks to be a hellish forest setting. There's two female-esque demons that are as naked as you can get, worm-like creatures with teeth, and an imposing demo with horns. There's also a glimpse at a flying type. It's a Pokemon show of sinful delight!
Last we heard from Agony, it was delayed several months due to being picked up by a publisher. As a result, the game will head to retail and also benefit from additional development time. We have no new news on the release date, but expect it on PC, Xbox One and PlayStation 4 in the future.
65675
true
false
true
false
true
true
false
auto
false
ease-in-out
300
auto
false
0
true
false
%curr% of %total%