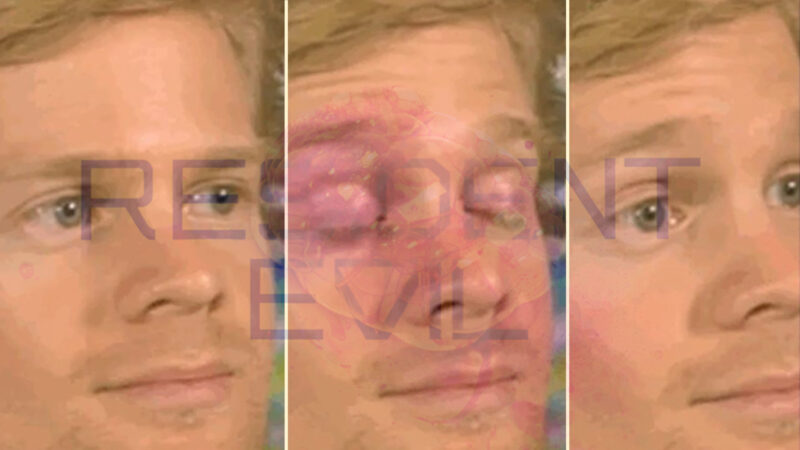 Unrelated to the animated Netflix series Resident Evil: Infinite Darkness nor last year's Resident Evil: Welcome to Raccoon City, the live-action Netflix series simply titled Resident Evil is due out in just another couple of months on July 14th. We still don't know a whole lot about it, aside from it following the new characters Jade and Billy Wesker (daughters of Albert Wesker) across both "present-day" and "future" settings, before and after a zombie apocalypse begins. There are a few other details, like Raccoon City having been rebuilt as 'New Raccoon City' and Umbrella producing a pill called "Joy", but that's it. In swoops Lance Reddick (John Wick, Horizon: Zero Dawn) who'll be playing Wesker, with some fresh new deets regarding the series:
"What I loved about it was that it was this great kind of, it sounds weird, this great family drama, and this great like, apocalyptic, action, horror show. […] It's really interesting because [Wesker], he tries really hard to be a good dad. Basically he's a single dad, he's doing his best to raise his two daughters while at the same time, being this lead scientist for this multinational corporation that basically wants to run the world. And he's, I don't want to say on the spectrum, but he's kind of on the spectrum. So he's not really great with figuring out emotional cues. So imagine a guy like that as a single father, and he's an executive, and a researcher scientist, and raising two teenage girls. That's tough."
I've previously gone on record as describing the series as "fucking terrible" sounding, but I have to admit that this synopsis of the series' interpretation of Wesker has gone quite a ways past that into becoming (and I rarely use this word) problematic. A bit of an uncomfortable take to recharacterize one of gaming's most famous villains as "on the spectrum". It'll be a while before we see what this actually means, of course, but I imagine that there's probably going to be a lot of commentary on this description in the meantime.
Netflix's Resident Evil releases July 14th.