Mobile Game Life After Announces Cross-Over with Resident Evil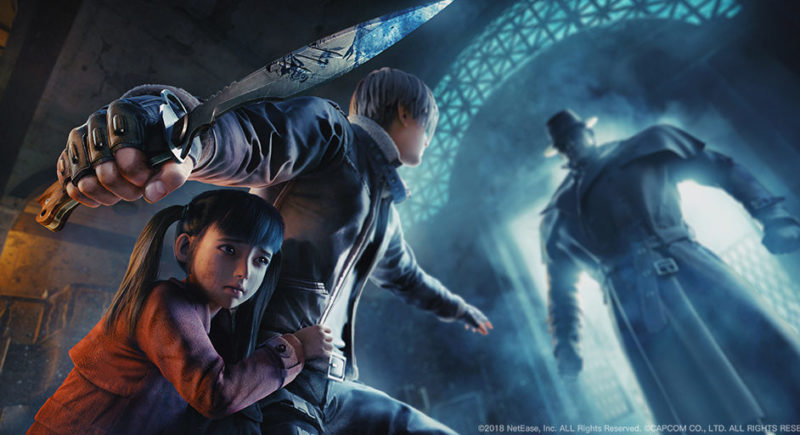 Talk about out of the blue! Just over an hour ago, popular zombie mobile game Life After announced via Twitter that a special cross-over event with Resident Evil will be launching on the 27th! All we have at the moment is a screenshot (used as the header of this article) and a short, pre-rendered trailer posted to their Twitter scratch that here's a nicer quality one from their YouTube page:
It's hard to tell what all exactly is included in this event, but it does look like quite a bit of RE content will be included, and not just from the most recent games. Between the trailer and the promotional artwork, it looks like we'll be seeing:
Resident Evil 4 Leon
Resident Evil 2 Remake  Ada
Resident Evil 3 Remake Jill
Resident Evil 5 Wesker
Resident Evil 2 Remake Mr. X
Zombie dogs
Resident Evil 2 Remake R.P.D. map (and possibly parts of Ennerdale street)
That's a pretty impressive list, I'm curious to see how they're integrated. I'll be honest, I'd never even heard of Life After until this announcement, and have gone and downloaded it to check it out before the event launches. This isn't actually RE's first mobile cross-over event, last time RE2 Remake dropped into PUBG Mobile, with Mr. X, G, Lickers, and the R.P.D. building making appearances. These cross-overs give me hope that the series might find a new footing on mobile platforms, as it seems to have entirely shaken off the old days (RE has had a myriad of mobile titles in the past, good and bad).
We'll get back to you on the event when more information becomes available, and we'll be trying the game out for ourselves of course. Gotta say, Jill with a crossbow ala modern Lara Croft is pretty badass.
Update: Our friend Jawmuncher over on Twitter found a bunch of HQ promotional images, they're pretty badass:
Here's some high quality images from the Resident Evil X Life After event.

Always a big fan of different RE timelines merging in one place. We got RE2, RE3, RE4, and RE5 styles all in one place #REBHFun pic.twitter.com/gQ8eon680U

— Jawmuncher (@Jawmuncher) August 21, 2020