PUBG x RE2 Remake Mobile Event is Now Live, Includes AI Zombies, Bosses, Costumes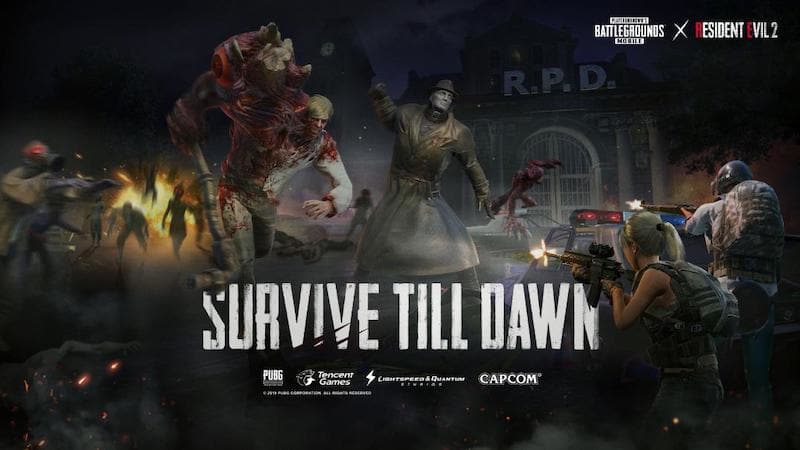 After quite a bit of time waiting to see what in the world this actually was, the PUBG x RE2 Remake event on Mobile is now live. It's surprisingly cool actually. I had fully expected it to just be more costumes (maybe Leon and Claire) like the 2 years too late Suicide Squad thing they did, but apparently, it's an entire mode, which features survival against AI zombies and multiple in-game creatures as well as other players in standard PUBG fashion. Game-accurate (as in I think they might just be the actual RE2 Remake models just super scaled back) versions of Mr. X, G stage 1, and Lickers make appearances as "boss" encounters, and there's also apparently an RPD building you can hunker down in.
Titled Zombie: Survive Till Dawn, the mode cycles between three days and two nights, and at night its harder to see and the zeds become more aggressive. There are also Leon, Claire, Ada, and Marvin costumes for your survivor as well, which is fun. Overall it's a pretty surprising effort for just the mobile version of PUBG, but maybe it'll come to the other versions over time? Seems a bit of a waste to snag the RE2 Remake license and then use it on one of the only platforms that doesn't actually have RE2 Remake.
I don't play PUBG (and generally don't care for Battle Royal games) so this is all lost on me sadly, but be sure to let us know what you think of it!
[Source]