Metal Gear Survive Has Been Delayed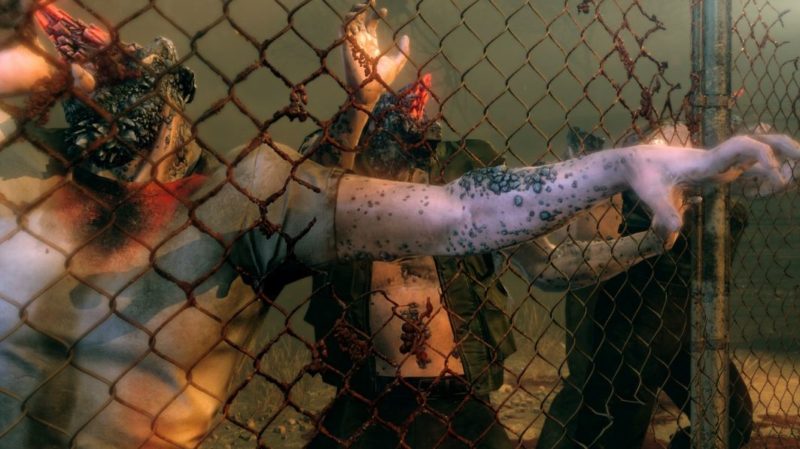 Interesting timing.
Metal Gear Survive, Konami's attempt to keep the corpse of Hideo Kojima's beloved franchise dancing on strings, has been officially delayed in order to allow the development team time to "polish the game". Originally slated for a late 2017 release, Survive has now been pushed into an early 2018 launch window, although no specific date has been mentioned.
In case you're wondering why the hell we're talking about a Metal Gear game on Rely, the game is a 4-player co-op zombie survival game, staring Mother Base soldiers who survived the attack from the end of Ground Zeroes being transported to an alternate dimension. The heavy sigh heard around the world, Metal Gear Survive looked to be trying to take the series in a more Horde-Mode style direction with potentially dozens of zombies attacking the players, while it maintains a handful of stealth elements as shown in a TGS demo from last year. It remains to be seen when we'll be getting another look at Survive, as this is the first update of any kind Konami has given since that demo, and it was begining to feel as though it had been quietly cancelled. There's still plenty of time for that to happen, but at the moment, it's release on Xbox One, PC, and Playstation 4, still looms ominously in the distance. But hey, at least Konami have confirmed that Survive will not be a full priced game, so that's something (although it confirms speculation that this is simply MGS5 DLC that has been retrofitted into a full game).
In the meantime, Hideo Kojima's new game, Death Stranding, looks pretty slick, doesn't it?
[Source]