Medievil Remake Has a Playable Demo for a Limited Time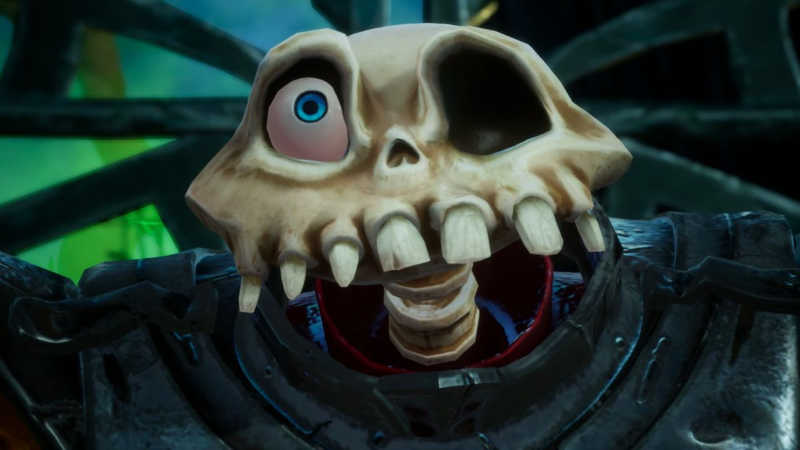 Shortly before the September 2019 State of Play event took place, the Japanese PlayStation Store briefly published a demo of Medievil Remake. Since it apparently happened by accident, the demo was removed again pretty quickly. Some users have been able to gain access to it though. According to the Japanese store, you can play the demo from September 24 to October 6.
Downloading the Medievil Demo from the Japanese PS Store. Get in there quick before it goes. #PS4share pic.twitter.com/C8P1kbQhGO

— Ray Stranding – ラヤン (@YakuzaNinja4k) September 24, 2019
That was a mistake from PlayStation's side, but during State of Play, they have officially announced the Medievil Remake demo for release. Once again they said that it will only be available for a limited time, but this time they didn't mention when it will be removed again. Those who complete the demo can unlock an exclusive helmet in the final game as soon as it releases.
Medievil Remake is an update of the original PlayStation game released in 1998. This remake will bring your protagonist to life with renewed graphics at a maximum of 4K on PS4 Pro. In your adventure through Gallowmere, you will have many battles, puzzles and possibilities to explore your surroundings. The game has gone gold already, so any further delays are not expected. The remake will feature brandnew, never seen before gameplay and the developers stressed that a lot of work has gone into it. The Chief Creative Officer at Other Ocean Interactive, Mike Mika, also compared the game to "an archeological project."
Medievil Remake will release on October 25 exclusively for the PlayStation 4.