"Major" Dark Souls 3 Announcement Incoming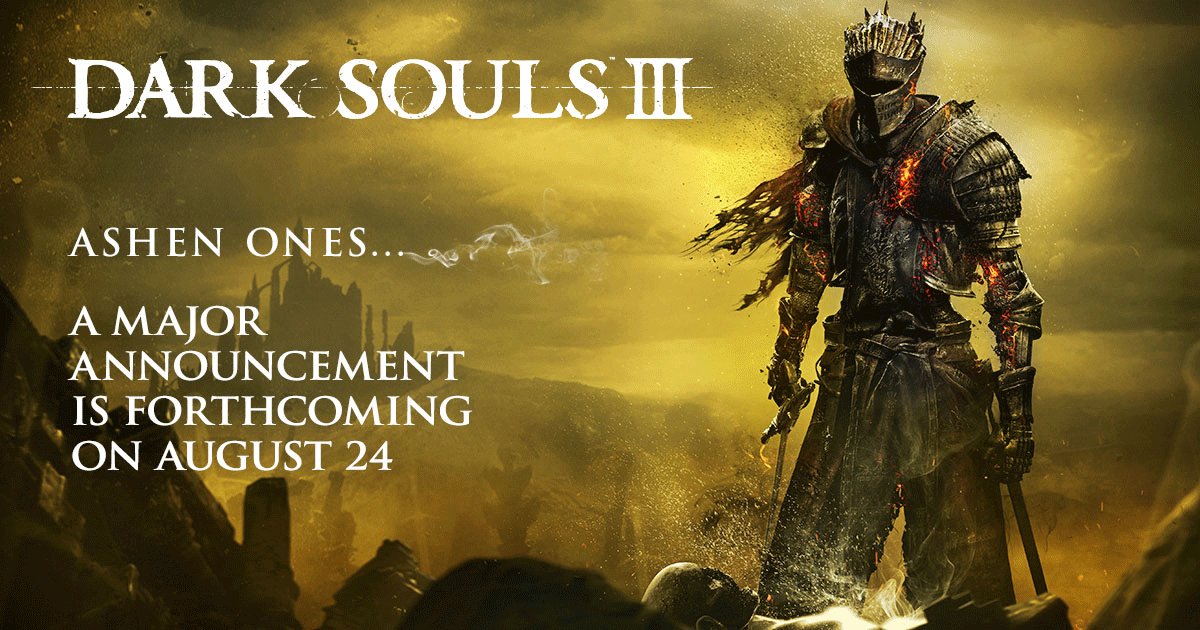 The official Twitter account for the Dark Souls series has something up its sleeve. The operators of the social media page have teased a "major" announcement coming on August 24. What could it be? Well, seeing as how it's specifically about Dark Souls 3, I'll bet an expansion.
Huge news on the way, folks. 'What is it?" You ask? Well, you're going to have to wait to find out. pic.twitter.com/ivrzL0Z7N3

— Dark Souls (@DarkSoulsGame) August 17, 2016
In our review for Dark Souls 3, Thomas wrote that his thirst for more wasn't quenched by the base game alone. This announcement may very well be the nectar he so craves.