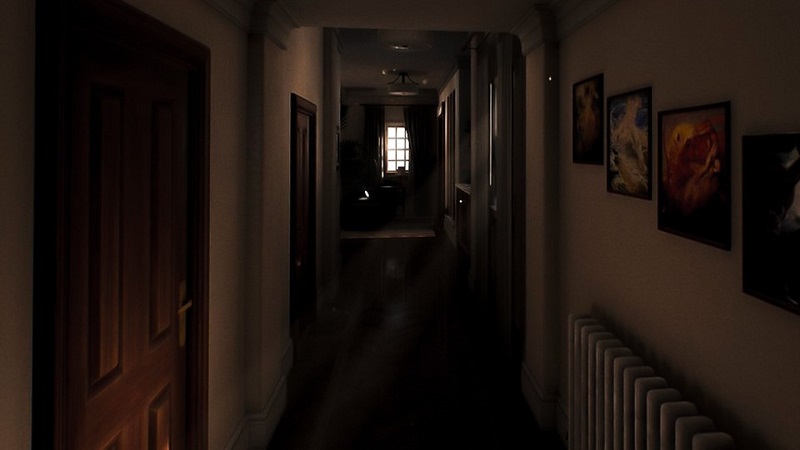 It's been nearly seven years and people still aren't ready to believe that the Kojima/del Toro horror collaboration P.T. will never be fleshed out into a full game. It's like being convinced that Elvis is still alive. However, the void left by the canceled title has inspired many other developers to fill that P.T.-shaped hole in their hearts. Games like Visage, Evil Inside, and even the latest pair of Resident Evil titles all seem to be vying for that photorealistic horror aesthetic that Kojima and del Toro's playable teaser depicted. Now Luto, a new first-person psychological horror game from publisher Lanzadera and developer Broken Bird Games, looks to continue this trend.
Per the developer's Twitter account:
Luto is a narrative experience of psychological terror that explores the pain of the loss of a loved one, the fear of the dark that lurks behind anxiety and depression …
A short teaser trailer for Luto was recently released which begins with a familiar-looking corridor followed by a series of quick cuts to different interiors, overlaid with an ominous and crackly voice over the radio talking about hell and what happens to you after you die. At the moment, Luto seems to be heavily inspired by P.T. based on these brief snippets, though, that's not necessarily a bad thing. We hope to learn more gameplay and story details as the title gets closer to release.
The only other thing we know about the game is it will be coming out for PlayStation and PC, though no release date has yet been set. Generally though, if you're like me and you loved games like Visage, Luto is potentially something to look forward to. As influential as P.T. was, horror games taking inspiration from it need to carve their own path by doing something new with the style. Maybe then we can all stop comparing them to the 2014 playable teaser and start appreciating them in their own right.
You can check out the official Luto teaser trailer below.