Little Nightmares Gets New Trailer, Special Edition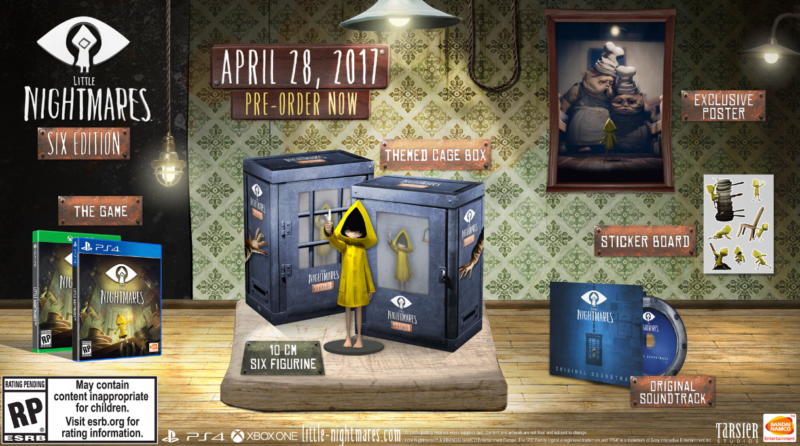 Little Nightmares is creeping ever closer to its April 28th release. To keep fans interested in the weeks before a true release trailer is posted, Bandai Namco has put out a new teaser trailer. For the most part, the scenes cover many of the same spaces the team revealed in convention demos and teaser trailers before. We do get to see more of the puzzles and traps players will be facing as Six. The game looks as polished and fun as usual, but with a few more gruesome endings than we're used to.
Preorders bearing the gift of special in-game masks and digital access to the soundtrack begin today for XBox and Steam PC users. PC users will have the added bonus of a wallpaper featuring the hideous face of the Janitor in the preorder bonus packs. PS4 players will have to wait a little longer for preorders to begin, but will have the added bonus of a Little Nightmares PS4 theme. Players from all systems still have time to get the free Tengu Mask DLC by registering on the Little Nightmares website.
Most players will likely opt for digital copies, but purists will be happy to hear that there will be standard physical copies for PC, XBox, and PS4, as well a collector's Little Nightmares: Six Edition. Those who purchase the special edition will receive a physical copy of the game, a poster, a 10cm tall Six figurine, a sticker board, and the game's original soundtrack, all neatly packaged in a cage themed box. The special edition of Little Nightmares is $34.99, while players of the standard edition will get their goods for $19.99.