Last of Us Part 2 and Death Stranding Confirmed for Sony's E3 Presentation Showcase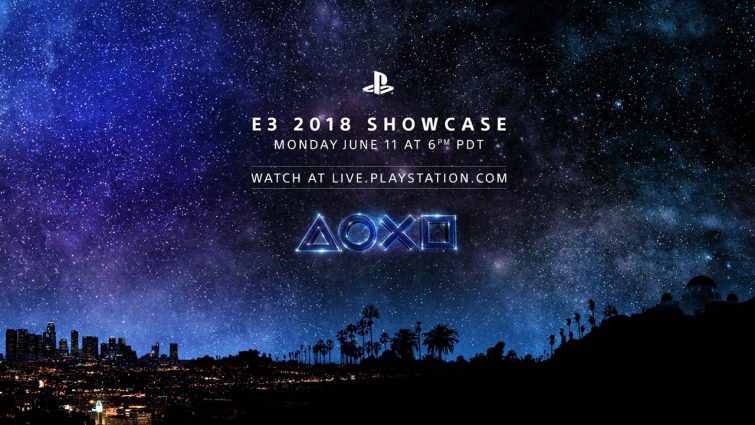 As leaks and rumors are starting to swirl around what we can expect from this year's E3, Sony is just coming right out and telling us what their focus is going to be in terms of first party titles for their press event. Along with titles like Spider-Man and Ghost of Tsushima we're also getting looks at The Last of Us Part 2 and Hideo Kojima's Death Stranding, with Last of Us being touted as the focus of Sony's E3 presence. This isn't really a huge surprise, as both games have had very little in terms of information since their reveals.
The Last of Us Part 2 was announced at the end of Sony's PSX event in 2016 with a grim trailer reuniting us with Ellie and Joel, and then another trailer dropped in 2017 showing off new characters, but that's been more or less it. Details have been scarce, with vague hints from director Neil Druckman not really giving us much to go on. All we can really say is it looks like it's taking place a bit of time after the original game, and we will in fact be playing as Ellie, rather than Joel this time around.
Death Stranding is even more of a mystery. Despite three trailers since E3 2016, I'd be hard pressed to say that I knew even a little bit of what in the hell was going on in Kojima's insane looking first game since his departure from Konami. Disappearing and reappearing babies, tanks covered in gore, soldiers tethered together by USB cables or something, invisible monsters, Kojima's head floating in black oil, it's all so absolutely nuts. Hell, that's just trying to figure out the story. Unlike Last of Us, where one could argue it's safe to assume it'll still be in the same survival horror with crafting style as the first, we haven't even a clue as to what kind of game Death Stranding could be. I keep joking that it's a text adventure with really elaborate cutscenes, but for all we know it could be. The one and only time we ever got details on what type of gameplay to expect was Kojima describing his new (at the time untitled) game as being an adventure game similar to Uncharted and The Division… which aren't really anything alike outside of featuring cover based shooting.
There's so much to look forward to this E3, especially as horror fans, with rumored first looks at Devil May Cry V and Resident Evil 2 Remake, and more info about upcoming games like Days Gone, it's a good time to be a horror fan. We'll keep you updated as more info comes out, but odds are we won't be getting much more until the press events start next month.
[Source]