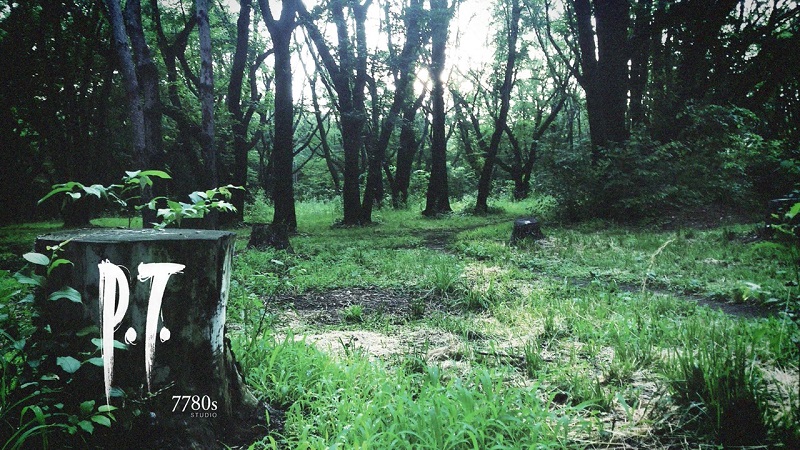 P.T. celebrated its 8th anniversary this past Friday, and both Hideo Kojima and collaborator Guillermo del Toro acknowledged the milestone, albeit in two very different ways. More interesting, though, was a tweet by a former Konami staffer claiming responsibility for both coordinating the top-secret release of the playable teaser as well as getting it removed from the PlayStation Store.
In a tweet by Pearl L (whose account has since been made private), she revealed her part in the P.T. fiasco.
Pearl also answered questions from fans, saying that "Sony (as always) was fantastic to work with. It was a tough situation all around." She elaborated, saying, "It was a RIDE! Honestly, [it was] not a great situation all around – I really felt for Sony who had to bear the brunt of dealing with the situation." She later added, "It was defo an interesting lesson in power and the importance of picking your battles in relationship management."
She also said that the support staff at Konami took a lot of the fan backlash, saying "They already had a tough time as it was (there's a reason they have 'work' names when fielding calls), this did not make things better." When asked by a fan if having to ask Sony to remove P.T. was awkward, Pearl responded: "Awkward is right! We'd already gone thru a lot to get it set up, got a lot of operational exceptions. And then to add the request to block redownload? More engineering workarounds. It was exciting to see ppl hype about it and see the work pay off! But in a way also not."
Pearl was also asked why exactly the playable teaser was taken down, but so far has declined to comment except to say, "I say this with love, 'because Konami'.
As many are already painfully aware, P.T. was a playable teaser for the canceled Silent Hills game, released on the PS4 in 2014. It was initially released with little fanfare and no indication that it had anything to do with the Silent Hill series. That is until players beat the demo, revealing that the player character was Norman Reedus walking down a foggy street, and ending with the Silent Hills logo.
Roughly a year after its release, P.T. was unceremoniously taken down from the PlayStation Store on April 29th, 2015. Initially, it was reported that the demo could be re-downloaded, but as of May 2015, it was no longer re-downloadable from the PlayStation Store. At first, P.T. was transferable from the PlayStation 4 to PlayStation 5, though Konami has since blocked people from doing so in future system updates. Now, the only way to play the game is if you have the original download still saved to your PS4 hard drive. As a result, used PS4s with the game installed still sell for upwards of $800 and above on eBay.
P.T.'s influence and legacy can still be felt today, with numerous first-person survival horror games adopting the same perspective and design aesthetics, including MADiSON, Visage, Layers of Fear, and Phasmophobia. Not to mention fans of the game are still finding secrets and cut content nearly a decade after its release.
Although rumors (mostly uncorroborated reports or fan speculation) have persisted that Kojima is secretly working on Silent Hills (or some version of it), nothing official has been confirmed or announced.
Big thanks to VGC for spotting this.