Killing Floor 2 OST releasing April 21st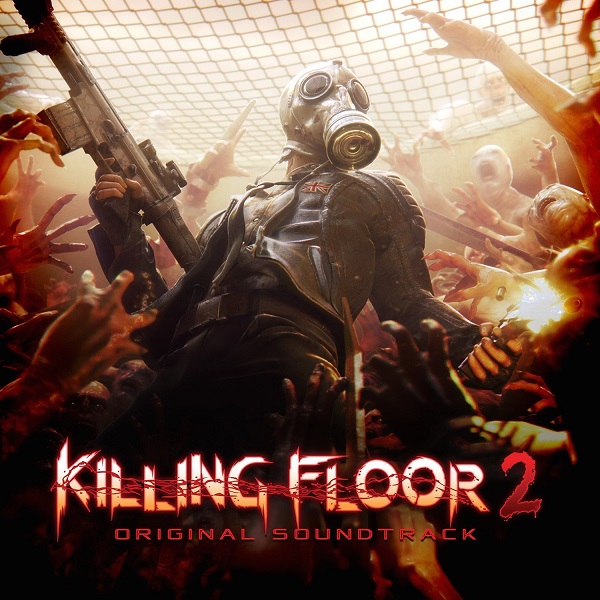 So far, we had heard bits and pieces of Killing Floor 2's soundtrack in the Dev Diaries but didn't have the full scoop. Now, we have a release date: April 21st for both digital and retail vendors. Tripwire President John Gibson sounds rather proud of the soundtrack's contentt:
"This is a dream soundtrack for me to have so many amazing bands with songs that fit the game so well. Only an independent game studio would put together such a brutal game soundtrack, and it's great to be able to partner with the independent label Solid State Records to release it."
We've got zYnthetic returning, who is honestly the songweaver I'm mostly looking forward to, alongside Christian metal acts Demon Hunter, Impending Doom, Fit For a King and Living Sacrifice. The bands will also collaborate on a few songs. I admit I'm not hugely familiar with these bands, and their Christian Metal genre classification initially concerned me, but upon listening I can see these songs kicking some Zed ass. Check out the full track list below:
01 – Murderer, Impending Doom
02 – Something More (Re-Record), Living Sacrifice
03 – Infected, Demon Hunter
04 – By the Throat, Zynthetic
05 – Kill or Be Killed, Rocky Gray
06 – Image Corruptor, Zynthetic
07 – Made for War, Bruce Fitzhugh and Jeremiah Scott
08 – Prey for the Wicked, Zynthetic
09 – We Don't Care, Demon Hunter
10 – Clone Mutation, Rocky Gray
11 – Bitter End, Fit for a King
12 – Death Marches, Zynthetic
13 – Rendezvous Point, Zynthetic
14 – Ravenous Disease, Impending Doom
15 – Hydra, Zynthetic
16 – Despair, Living Sacrifice
17 – Collapsing, Demon Hunter
18 – Foreign Bodies, Zynthetic
19 – Incarnate, Zynthetic
20 – Not I, Demon Hunter
21 – Recombinant, Zynthetic
22 – Death, Demon Hunter
23 – Aftermath, Zynthetic

Full Album Digital Only Bonus Tracks:

24 – Defend the Crown, Bruce Fitzhugh and Jeremiah Scott
25 – Disunion Reconstructed, Dirge
Now will the release of the soundtrack coincide with the release of Early Access? Only time will tell (hurry up, time, gosh).