Killing Floor 2 adds Steam Workshop support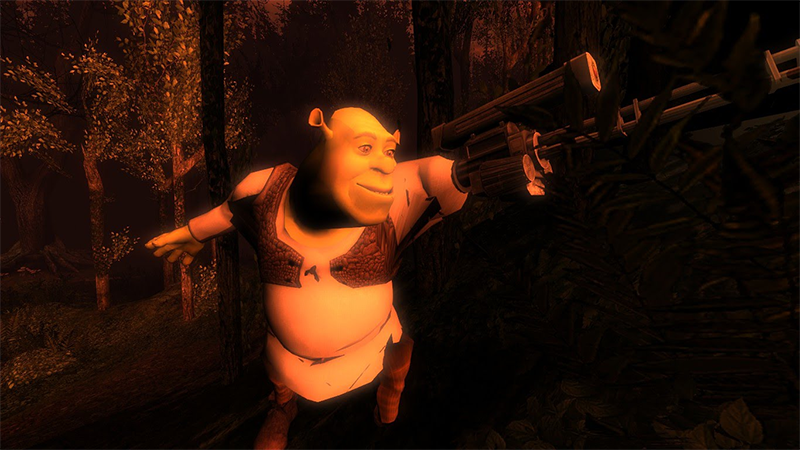 The Shrekriarch mod from the first Killing Floor.
Anticipated for awhile, Tripwire Interactive has finally announced Steam Workshop integration for Killing Floor 2. While modding was possible before through sites like mod DB, this will allow fans to easily integrate custom content into the title as well as create new items that can be found in game or purchased officially. This followed a mapmaking contest that doled out a total of $50,000 in dosh to winning entries and features them ready to download in the Workshop.
Tripwire's President, John Gibson had this to say:
"We now have our dream modding functionality for Killing Floor 2, a functionality which very few games have. Game servers can now subscribe to user generated content that community modders and mappers have made and submitted to Steam Workshop, and the servers will auto update when the modders update their content. Players that connect to these servers will automatically download the latest versions of those mods and maps from Steam Workshop when they connect to the game server running the user generated content. It's a complete circle that makes it so much easier for modders to get their content in the hands of players, and for players to enjoy all the amazing user generated content for the game."
You can browse the growing library of mods here which already includes several maps to download as well as curated headwear/weapons that can be found ingame. Killing Floor 2 is still in early access and has no final release date as of yet.