Killer 7 Now On Steam!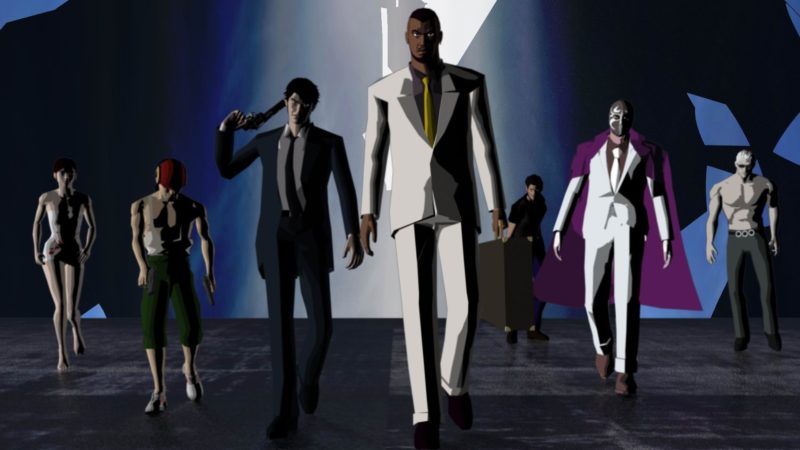 Killer 7, one of the best games to come out of the sixth generation of consoles, is finally available to modern audiences through Steam! From the press release:
Roam the dark underworld in a web of revenge and danger in Killer7 , available to play on Steam® now! Ported at 60 FPS and 16: 9 aspect ratio, this timeless visual style feels at home on modern machines. With riveting twists and turns in its iconic storytelling, you'll be lurking around the corner.
Wipe off the monstrous grin of the "Heaven Smile" terrorist organization, and exterminate enemies with a syndicate of seven deadly assassins, each with their own exclusive abilities. Who wants to cross your path into this fatal plot? Find out now in Killer7, ready for play on Steam®!
Killer 7 is one of my favorite games ever, blending weird and avant-garde game design with beautiful visuals and a grim and twisted story that keeps you on your toes. The combined efforts of Shinji Mikami (Resident Evil, The Evil Within) and Suda 51 (No More Heroes, Lolipop Chainsaw) make for one hell of an unforgettable experience. I'm over the moon excited to see this game in HD, as the cel-shaded look translates beautifully. There is even a digital artbook and remastered soundtrack available on Steam as DLC (the soundtrack is easily one of my favorites as well). It's temporarily on sale for $17.99, so hop on it! This is not a game to miss, friends.  We'll get a review up as soon as possible, and I'll probably be streaming it as well!