Join Us in the Switch Library for Detention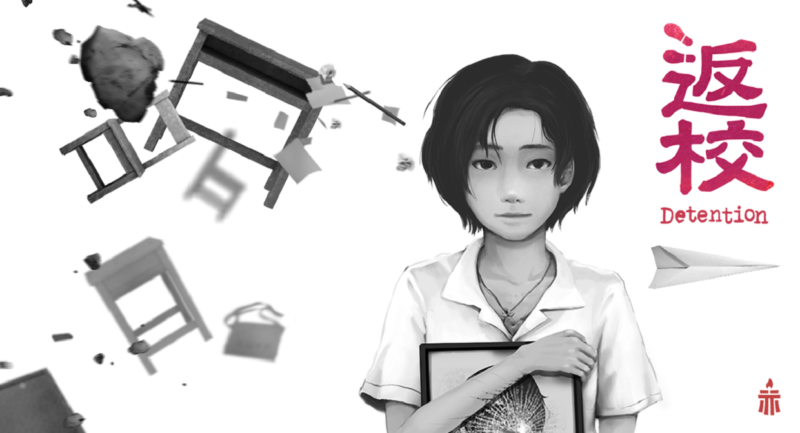 The Switch is killing it with horror announcements lately. Nintendo is well known  for family-friendly titles, but somewhat underappreciated for their horror offerings. (Eternal Darkness and ZombiU, anyone?) If announcements continue at this rate, that misconception won't stand for long with the Nintendo Switch. Joining the ranks of re-releases on the platform, Taiwanese indie developer Red Candle has announced that historical horror Detention will be coming to the Switch on Marsh 1st.
Unlike most horror games, Detention takes its  inspiration from real events. During Kuomintang rule, Taiwan was brought under anti-communist martial law. Citizens were given incentives to turn in anyone who may be speaking ill of the government, reading banned literature, or illegally obtaining supplies. Neighbors and friends turned on each other, sometimes as retribution for personal slights. Detention is the story of a young girl during the reign of the KMT, and the price she pays for her decisions. It is a lovely, short game with a touching story. We recommended it with a 9/10 score when it released, and I hope that players who have not tried it yet will take the opportunity to do so once it is available on the Switch. Players without a Switch can pick up Detention for PC, Mac, Linux, and Playstation, including in the Canadian PSN store.