It's 50/50 Whether Or Not The Last Of Us Gets A Sequel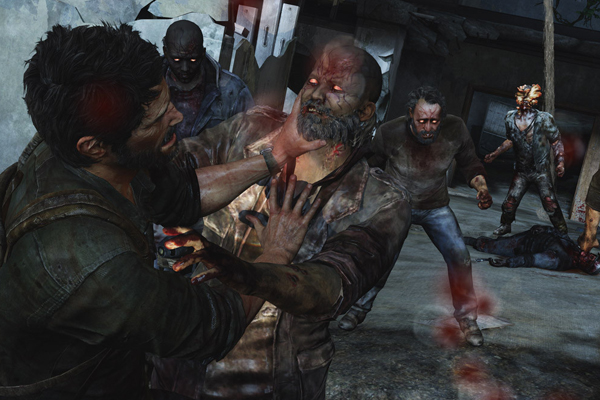 Neil Druckman, the creative director on The Last Of Us has said in a Reddit AMA that there is a "50/50" chance the game will receive a full blown sequel. A redditor asked, "How good are the chances of us entering the world of The Last of Us again?" Druckman's reply was as follows:"If you're asking about a sequel … right now I'd say it's 50/50."
I completed The Last Of Us four times shortly after its release and I will dive back into it again at some point. I also maxed out my level in both multiplayer factions; I absolutely adored this game, but I would put myself in the same camp of 50/50; I'm interested to see where a sequel would take the story, but I also don't want the story told in the first game to be messed with; it was so perfect.
Naughty Dog is and probably will be under a lot of pressure to create another entry in the series, however. The game won a ridiculous amount of awards, including Game of the Year awards (ours included). As a console exclusive, it sold over three million copies, which is not easy to do. A sequel to The Last Of Us on PS4 would definitely be a system seller.
The DLC Left Behind was just recently released and is being met with critical praise – not too surprisingly. It's great Naughty Dog were able to make the game that they wanted to make without any restrictions and achieved such greatness, but now they might be stuck with this pressure for a long time. Druckman also said this, upon being asked if he missed Joel and Ellie: "I miss them dearly. I'd love to see them again—maybe in a different medium? We'll see."
Personally, I'm not sure where series could go in terms of a sequel or different medium. Considering there is a twenty year gap between the game's prologue and the story of Joel and Ellie, I would love to see a story involving different survivors that have encounters into a still young, angry, and depressed Joel, and maybe even his brother.
Someone asked Druckman how he would handle a sequel, "in a purely hypothetical world where anything goes?" Druckman's response clearly has a lot of sarcasm.
"There are clickers as big as buildings. Also you have lots of new gadgets and weapons (more lasers!). Oh and Ellie can now control the infected with her new powers. We'd also probably dive into the government conspiracy of creating a secret weapon that broke loose and that's how the outbreak started. There's probably a shadowy secret agency in all this that you find out Joel has been a member of this whole time (that's why he came home late in the prologue!)"
Trusting the man and his sense of humor, I think it's safe to assume we will never see that story in anything but a spin-off comic, perhaps? It's good to see Druckman has creativity in multiple areas, too.
What does everyone think; does The Last Of Us need a sequel or story involving new characters? What about entries in different mediums (movies, comics, novels)?
[Source]