Is SEGA Being Weird Again and Teasing a Catherine PC Port? (Update)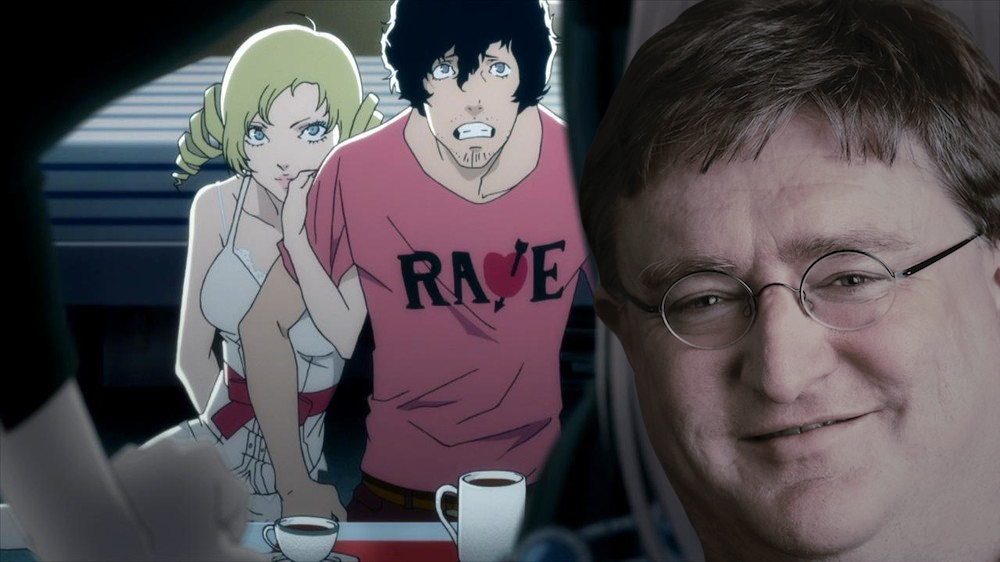 SEGA is being weird again. As they did in the past when announcing PC ports for Bayonetta and Vanquish, the Japanese publisher has begun what may be a cryptic series of teasers for an upcoming announcement.
Interestingly, the publisher has today posted a new Steam announcement on the Bayonetta page entitled "Baa" that simply contains an image of a sheep. What do sheep have to do with Bayonetta? Aside from the titular character being described as the "black sheep" of the Umbran Witches, nothing else. The included sheep is also white, not black. Minds may immediately go to a potential Bayonetta 2 PC port, but that's highly unlikely as Nintendo published the game and will be doing so for the third game as well.
Looking at SEGA's library, the only potential related game that comes to mind is Atlus' upcoming Catherine: Full Body — a game where sheep are shown prominently and which are tied to the game's story. Catherine main character Vincent and all of the other men pulled into the nightmare world in which a bulk of the game takes place are seen as sheep.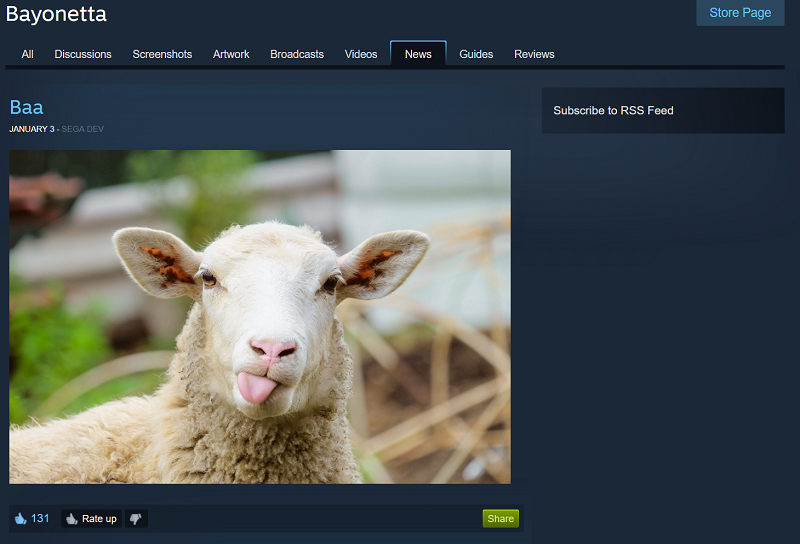 Why would SEGA tease a port of the Catherine re-release on Bayonetta's Steam page? Well, their approach to announcing PC ports has been rather unconventional. I wouldn't be surprised if we see more Catherine-themed images crop up on their other Steam game pages. But this is all speculation. We'll have to wait and see.
Update: Siliconera has spotted a PC platform listing on the original Catherine's ESRB page. It looks like Catherine — but not the re-release — is making its way to PCs sometime soon. It's a bit of a shame it's not the Full Body version, but a Persona Team game on PC is a very exciting development. Now let the speculation begin on Persona 5 R…
[Source]