Inner Chains promises bio-mechanical horror and FPS action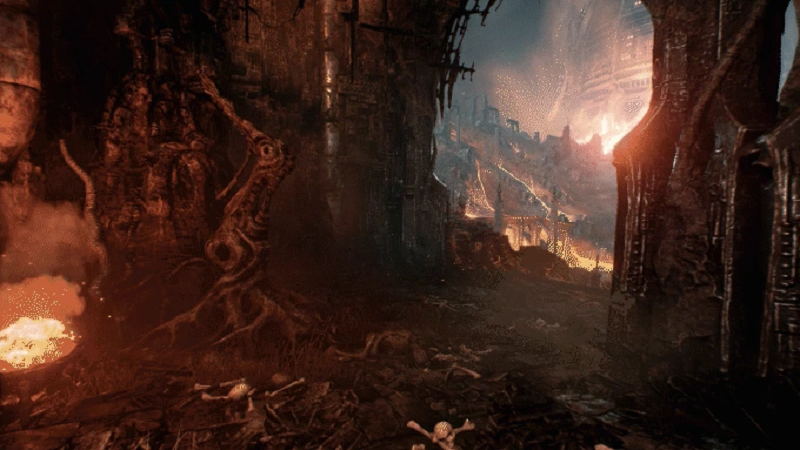 I often feel like I am the one with a strange taste in horror media, since plenty of games I would never enjoy end up getting really popular. I am more of an American McGee's Alice and F.E.A.R. guy, I like my horror as a theme that is part of the game, rather than the dominant element, if that makes any sense. Inner Chains, an ambitious horror FPS, is an example of the type of game I really enjoy.
We mentioned this beautiful game before in 2015, but now it's on Kickstarter and looking for backers. The game takes place in a strange, alien world that the player is not actually a part of. Everything is hostile: the inhabitants try to kill you, the fauna tries to eat you, even the environments wants you dead. You defend yourself with an arsenal of impressive-looking weapons, fight off a variety of clever opponents and monsters, and slowly puzzle together the story of the world you find yourself in.
Looking at the gifs posted on the Kickstarter page really sells me on the game's art direction. It's dark and eerie while simultaneously impressing and exciting. This is the kind of world I want to explore and I am glad to know it's not just a backdrop for shooting dudes in the faces. Right now, Inner Chains has 34 days left to gather backers and is off to a strong start; $2,559 of its $10,000 goal has already been raised.
[Source]