Infliction: Extended Cut Dishes Out Psychological Horror on Xbox One and PS4 This Week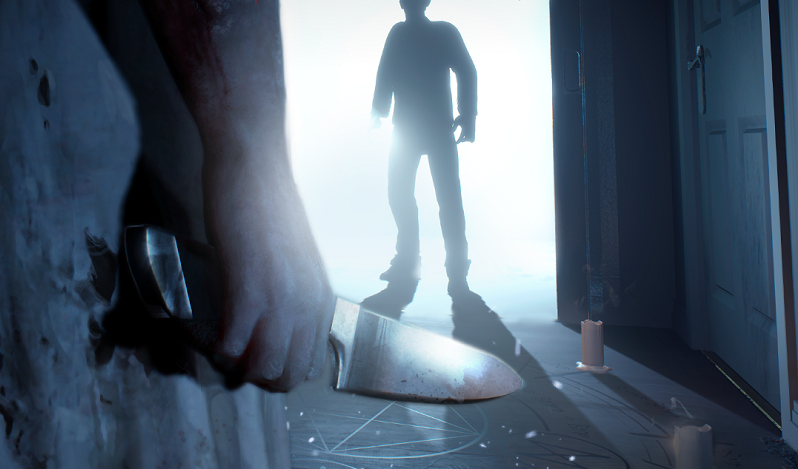 Since its PC release back in 2018, solo Australian indie developer Caustic Reality has been hard at work porting his well-received first-person psychological horror title Infliction to consoles. The releases took a bit longer than expected, but the console versions have now been released and are available today as Infliction: Extended Cut.
The developer describes Infliction as:
An interactive nightmare where you play as Gary R. Pout and search for clues to piece together the tragedy that befell his family. Explore the family home over a period of 13 years, solving puzzles and uncovering the fates of its former residents, all while avoiding an evil spirit left in their wake.

Reveal secrets, clues, and hidden paths throughout the house. Avoid supernatural pursuers, dashing for cover, hiding under beds, or ducking into closets to avoid a dreadful demise. Push back against the malicious entities by utilizing light sources like Gary's camera to repel otherworldly foes.

Infliction's harrowing horror blends supernatural terror with contemporary anxieties to create a relatable story grounded in human moments. Experience a haunting narrative while dynamic atmospheric events strike, keeping even the most seasoned horror vets on their toes.
You can check out the console release trailer and screenshots below and also take advantage of the sale around the launch window on Xbox One and PlayStation 4 to get a slice of some creepy domestic horror on your platform of choice.
I've already been playing the game for over an hour now, and this is one hell of a chilling experience with a disturbing backstory to discover, even just a short way in. Stay tuned for my full review of Infliction: Extended Cut soon to see how it fares in the modern console horror landscape, but it's already shaping up to be one of the best in recent years.
85302
true
false
true
false
true
true
false
auto
false
ease-in-out
300
false
0
true
false
%curr% of %total%